Gordon Flesch Company Announces Appointment of Brad Samuel to Vice President of Service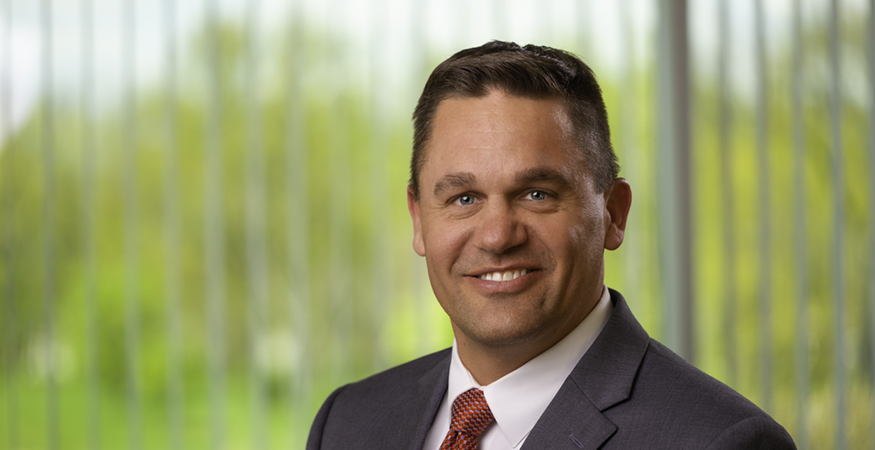 by Gordon Flesch Company, on 12/08/2020
MADISON, WI — The Gordon Flesch Company (GFC) has announced the promotion of Brad Samuel to Vice President of Service. Brad will be replacing the current VP of Service, Larry Clark, who will be retiring in January. With this transition, GFC is confident that it will be able to continue offering the same best-in-class customer service that has earned the company a customer retention rate that is better than 90%, which is remarkably high for the industry.
"Our service team has been able to maintain the highest levels of support despite the challenges of constantly changing technology, new products, rising demand and a pandemic," says Mark Flesch, GFC Chief Operating Officer. "We can't thank Larry enough for all his hard work and dedication in helping us deliver this assistance to our clients. Thankfully, Brad Samuel will be able to carry on his legacy, providing our customers with aggressive, proactive support and strategic use of new technology."
The Gordon Flesch Company service team manages a customer base of almost 22,000 clients with over 64,000 units in the field, producing 4.2 billion images annually. In addition to its staff of locally-based, highly experienced technicians, the company has introduced innovative online support services, like the myGFC app. "The GFC service team and the whole company is sad to lose Larry's leadership," says Brad Samuel Vice President of Service. "Fortunately, he has left an excellent team in place ready to deliver on our service promises, which will guarantee GFC continues to be the most trusted and valued partner in the office technology industry."
In recent months, GFC became an authorized Ricoh dealer, acquired Jim Gordon Inc, a major dealer in southern Indiana, Indiana Business Equipment, a leading Canon dealer in western Indiana and Advanced Systems, Inc., a prominent Canon dealer with offices in Iowa, Minnesota and South Dakota. Despite all this activity and ongoing economic uncertainty, GFC's service team has been able to incorporate service personnel from these companies into the GFC service team and seamlessly add these new territories and customers into our service system.
About The Gordon Flesch Company
The Gordon Flesch Company is one of the largest independent providers of office technology solutions in the nation. Family-owned since 1956, the Gordon Flesch Company employs more than 600 people throughout 34 offices in the Midwest, with their corporate office in Madison, Wisconsin. They deliver unique business process expertise to solve challenging problems and achieve organizational goals. This includes integrating industry-leading software and hardware to build custom solutions that are supported by technical expertise, customer service and flexible, in-house financial services. Follow us on Twitter at @GordonFlesch. In addition, the newly formed Elevity serves more than 400+ customers and employ 70 MSP staff in locations across the Midwest. Follow us on Twitter at @elevity_it