CASE CLOSED: MANAGED IT
Monica Kling is a legal assistant with more than 25 years of experience at the Milwaukee, Wisconsin-based Warshafsky Law Firm. Like many workers today, Monica wears many hats, including Accounting Manager, backup Office Manager, and even Technology Manager.
Unfortunately, trying to perform her legal, accounting, and payroll duties was increasingly difficult when she also had to handle IT emergencies. "A lot of time I would be working on payroll or doing heavy number crunching on a spreadsheet and someone would call because their computer was blowing up," she says. "It is impossible to finish something that demands a lot of concentration when you also had sudden emergencies that demand all of your attention."
THE CHALLENGE
Warshafsky had a contract with a local Managed IT provider. However, Monica was the primary point of contact for help desk calls and either had to resolve an issue herself or escalate the problem to the IT partner, which would bill the firm for this work.
THE SOLUTION
Warshafsky Law recently hired the Gordon Flesch Company as its Managed IT service provider. GFC installed a business continuity solution, took over management of the firm's servers, workstations and automated the installation of software patches and updates. But most importantly, Warshafsky employees can now call the GFC service desk directly and have technical issues resolved. "It's great. I love it," says Monica. "We get help with all kinds of issues and I don't even have to know about it. It just gets resolved."
THE RESULT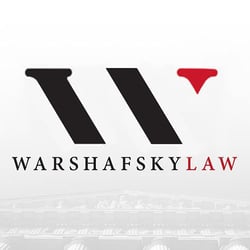 Monica says that it took the staff a little while to get used to the fact that they didn't need to call her for computer issues anymore. "At our quarterly meeting with Nick Bambulas, GFC vCIO, he showed us all of the service calls from our staff, and I had no idea," she says. "I get copied if there's a major issue that might need my attention, but I don't even need to know about the smaller issues that people are having."

"I used to worry all the time about any kind of technical issue that could affect the firm. Now GFC does security scans and updates to make sure we're not vulnerable to hackers, and I just focus on what I need to do to get my job done."
— Monica Kling
Accounting and Information Technology Manager