Kelly Dolphin Promoted to Vice President of Finance, Controller for The Gordon Flesch Company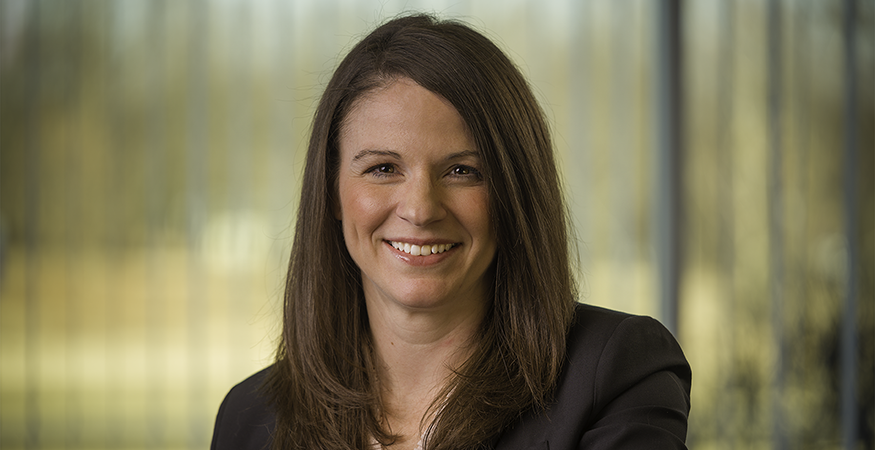 by Gordon Flesch Company, on 01/09/2020
The Gordon Flesch Company (GFC) today announced that Kelly Dolphin has been promoted to be Vice President of Finance, Controller for GFC. The Gordon Flesch Company has experienced an intense period of growth and transformation, driven in large part by acquisitions, and Kelly has been instrumental in helping manage that growth.
Kelly joined GFC in January of 2014, bringing extensive accounting, business and systems knowledge gained during her previous work in public accounting and private industry. In recent months, GFC acquired Indiana Business Equipment (IBE), a leading Canon dealer located in Terre Haute, Indiana and Advanced Systems, Inc., with offices in Iowa, Minnesota and South Dakota. Kelly's expertise in finance and business helped ensure those efforts were successful and she has been instrumental in helping the company grow organically through investments in advanced IT and consulting services, including a new A.I. software solution called AskGordy.
Kelly has also helped GFC grow with efforts to streamline and improve backend services that have a positive impact on the customer experience. "The office technology industry is under intense pricing pressure as well as increased competition, and many of our competitors have been acquired or merged out of existence. Kelly has been able to ensure the Gordon Flesch Company can overcome huge obstacles and get critical, new initiatives off the ground," says Keith Breunig, the CFO at GFC. "Kelly Dolphin is exactly the person to help steer GFC into the future and maintain our leadership position. She is an optimistic, energetic and open-minded leader and it is a pleasure to have her on the team."
In her new role, Kelly will continue to be involved in both strategy and finance for GFC, helping scout for potential acquisition targets and manage acquisitions, as well as improving business processes and customer-focused services. "I am excited to have this opportunity to help Gordon Flesch evolve as a company and become the premier independent office technology solution provider in the Midwest," says Kelly Dolphin, GFC's Vice President of Finance. "I look forward to doing my part to help the company grow and evolve as we find new and innovative ways to help customers use technology to improve business processes and better serve their customers."
About The Gordon Flesch Company
The Gordon Flesch Company is one of the largest independent providers of office technology solutions in the nation. Family-owned since 1956, the Gordon Flesch Company employs more than 600 people throughout 23 offices in the Midwest, with their corporate office in Madison, Wisconsin. They deliver unique business process expertise to solve challenging problems and achieve organizational goals. This includes integrating industry-leading software and hardware to build custom solutions that are supported by technical expertise, customer service and flexible, in-house financial services. Follow us on Twitter at @GordonFlesch.