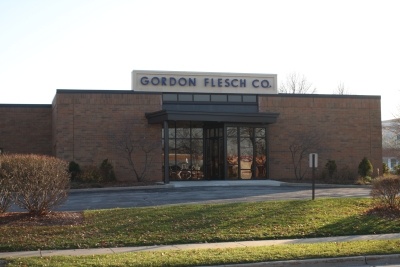 The Gordon Flesch Company's Milwaukee area regional headquarters in West Allis is the premier provider of technology, print and IT services for Southeast Wisconsin. The values that the company was founded on more than 60 years ago remains today, allowing us to offer the best technology, products, and unparalleled service to help grow your organization.
Our core services and products include:
Managed IT Services
If you're among the many small and mid-sized businesses struggling to keep up with the rapidly evolving technology landscape, your IT department is likely overwhelmed.
We can help you define an IT strategy and solutions that fit in your budget, including equipment, remote monitoring, timely updates, service and troubleshooting any issues that arise.
Not having the latest multifunction devices, printers, scanners and other hardware can limit an organization's growth and efficiency. The solutions offered by the Gordon Flesch Company all work in synergy to improve overall operational efficiencies and reduce unnecessary labor and waste.
Convenient and cash-flow friendly leasing solutions through our in-house financing division offer flexibility, conserve capital and reduce your risks of equipment obsolescence.
Imagine saving up to 30% on your printing costs while still getting world-class service and top-rated equipment in the printing industry. Our team helps identify your needs and come up with a strategic plan for improving print quality and efficiency, reducing paper waste and improving supply management processes.
One public school district experienced these kinds of results with significant savings after implementing our Managed Print Service. See how in this case study.
Small and mid-sized businesses need guidance in today's complicated digital age. Milwaukee and surrounding community businesses can rely on the Gordon Flesch Company's business management experts and IT consulting teams to ensure network security and pinpoint areas of improvement for workflows and processes, then provide recommendations that work for you and your budget.
Finding skilled labor is an increasing challenge, so it's important to equip employees with the resources they need to focus on critical IT functions that help grow your company. Our team can take many of these functions off your plate, allowing your staff to accomplish the important work you hired them for.
Reach out to the technology experts at our Milwaukee regional headquarters today to see how the Gordon Flesch Company can help your organization thrive.