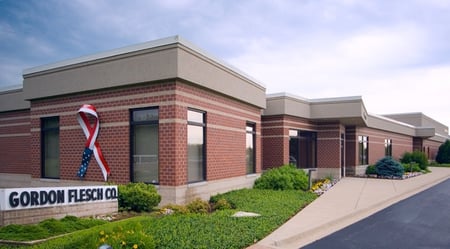 Businesses in the Geneva, Illinois and tri-city area have relied on the Gordon Flesch Company to provide their technology, print and IT services for more than 40 years. Our Geneva branch is a leader in providing the best technology, products, and unparalleled service that helps businesses grow.
Our core services and products include:
It's not uncommon for many small and mid-sized businesses to struggle trying to keep up with rapidly evolving technology. Leverage our Managed IT experts to minimize downtime and guard against potential data breaches. We give you peace-of-mind knowing the industry's top IT experts are overseeing your systems.
A Managed IT solution can:
Automate software upgrades

Modernize your equipment

Define an IT strategy to fit your budget

Remotely monitor and support your systems
In an era when technology drives business, using outdated equipment can result in your competitive advantage slipping away. The solutions offered by the Gordon Flesch Company, including multifunction devices, printers, scanners, computers and other hardware all work together to optimize workflows, improve operations and minimize business disruptions.
Leasing solutions provided through our in-house financing division offer flexibility and are convenient and cash-flow friendly.
Our Geneva team of print experts will help you develop a strategic plan for optimizing your print environment, including minimizing paper waste and improving supply management processes. Many organizations discover they can even consolidate their printer fleets while still creating efficiencies and improving security measures.
See how one public school district experienced significant cost savings and many other benefits after implementing our Managed Print Service in this case study.
Partnering with the Gordon Flesch Company's consultants can help you assess your current approach to IT and identify potential pitfalls, system needs and opportunities for improving security. Our Geneva-based IT experts, process management specialists and IT consulting teams will work together to develop a plan that aligns with your unique business model and budget.
Provide your employees with the help they need through our onsite services to minimize or eliminate tasks that don't contribute to your success or potentially put you at risk, such as making sure your company is in compliance with ever-changing regulations.
Additional services include fleet management, mailroom delivery, conference room management and more.
Remove your technology worries by reaching out to the technology experts at our Geneva branch today. We're eager to help you take your organization to new heights of success.
Relevant Articles
Chicago has one of the tightest labor markets for skilled IT workers in the US. Here is our list of the three most important services a Managed IT provider can deliver to small and medium-sized Chicago companies.