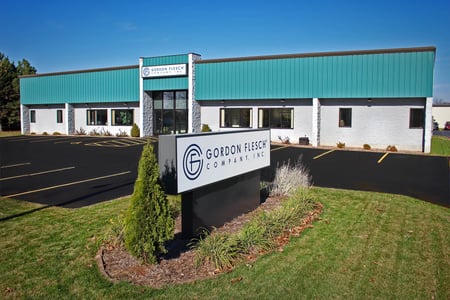 The Gordon Flesch Company's Fox Valley branch serves clients from Appleton to Green Bay and Fond du Lac to Door County. Founded 60 years ago right here in Wisconsin, we believe that combining our local knowledge and experience with the best technology, breakthrough products, and unparalleled service is critical to our success—and yours. Plus, we're committed to supporting nonprofit organizations in the communities in which we work and live.
Our core services and products include:
When small- and medium-sized organizations don't want to hire dedicated staff to handle their IT needs, our Managed IT Services provide the IT support they need – everything from selecting the most practical equipment and ensuring ongoing system and security updates to resolving day-to-day computer issues. We even help determine a smart, budget-appropriate IT strategy for the road ahead.
Multifunction devices, printers, scanners and more. Join the hundreds of companies in Northeast Wisconsin that rely on us for all their hardware solutions! Our team will help expand your capabilities with equipment designed to improve workflow efficiencies, reduce costs and minimize waste throughout your organization, and we offer leasing solutions through our convenient in-house financing division.
We've helped businesses of all sizes in the Fox Valley area save money, time and resources – paper usage, supply management processes, printer usage and more – through a managed print program. Our specialists have helped clients improve efficiencies and save up to 50% on printing costs. Read how the Appleton Area School District benefited from Managed Print Services with the Gordon Flesch Company in this case study.
We help clients in NE Wisconsin improve business processes by solving inefficiencies using our business process management expertise; we also help companies align their technology with their business needs using our technology planning skills. And, with the insights of our IT consulting team, we help optimize your entire network and ensure the highest level of security.
There are a number of tasks companies must accomplish every day that don't contribute directly to profitability – like regulatory compliance, fleet management, mailroom distribution and conference room management – that we handle for our clients. This frees up their people to focus on work that's more valuable to the bottom line.
For more information on what the Gordon Flesch Company can do for you, contact our Fox Valley branch today.