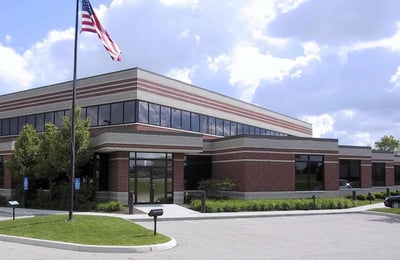 Dedicated to clients in Columbus and its surrounding communities, the Gordon Flesch Company is the premier provider of technology, print and IT services in the area. For more than 6o years, Gordon Flesch has delivered the best technology, products, and unparalleled service across the Midwest.

Our core services and products include:

Our local IT experts will help you define your IT strategy that fits your budget, so you can select the most practical solutions. You'll get the right equipment, remote monitoring, ongoing system and security updates, and personal service to handle any day-to-day computer issues.

Your team can have the latest state-of-the art multifunction devices, printers, scanners and more to expand your capabilities and scale your business. They all work together to improve workflow efficiencies, minimize costs and reduce waste, and the leasing solutions we offer through our in-house financing division help even out cash flow for easy budgeting.

Most businesses are stunned to discover they can get world-class printers installed as part of a Managed Print service and still save up to 30% on their printing costs. Our team of specialists will help identify your needs and pinpoint how to reduce paper waste, improve supply management processes and potentially consolidate your printer fleet.

See the kind of results a public school district experienced after implementing our Managed Print Service in this case study.

Sometimes you just need some good advice. Columbus area businesses can rely on the Gordon Flesch Company to identify processes that need improvement and strategize with you to create efficiencies with our business process management expertise and technology planning skills.

Allow your employees to focus on critical functions that help grow your company rather than worry about tasks that might not contribute to your bottom line. Compliance with ever-changing regulations, fleet management, mailroom functions, conference room management and more can be taken off your plate and handled by our team.

Contact the technology experts at our Columbus branch today to see what the Gordon Flesch Company can do to help your organization thrive.