Gordon Flesch Company Donates $1,000 to Dubuque's Hillcrest Family Services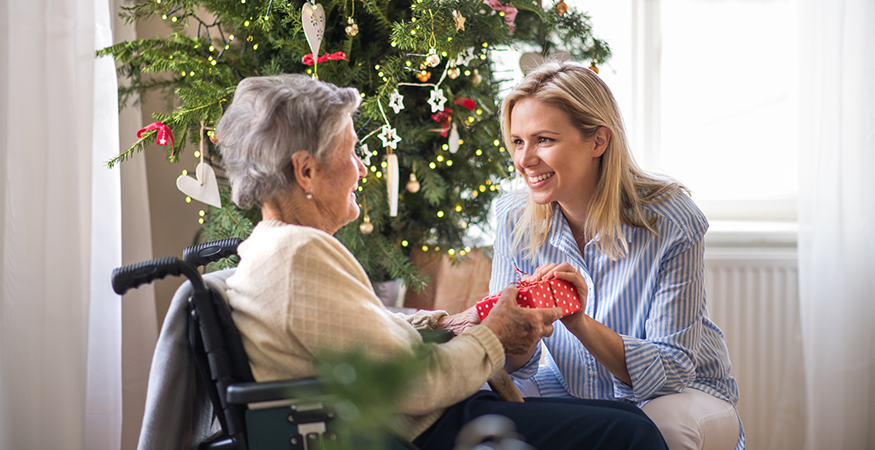 by Gordon Flesch Company, on 12/10/2020
CEDAR FALLS, IA — The Gordon Flesch Company's branch office in Dubuque, Iowa is proud to have been able to donate $1,000 to the local Hillcrest Family Services to help the non-profit organization's adult residents celebrate a safe holiday season.
Hillcrest Family Services is a non-profit that assists children, adults and families in need of help in the Dubuque community. Unfortunately, Hillcrest Family Services was not able to host its annual fundraising efforts to provide holiday gifts for its residents.
GFC has been serving customers in Iowa since 2019 when it acquired Advanced Systems, Inc. (ASI), an independent office technology provider based in Cedar Falls, Iowa. The company's Iowa branch came together to make this donation to Dubuque's Hillcrest Family Services possible. Earlier this year, the Gordon Flesch Foundation donated $5,000 in emergency disaster relief via the non-profit Eight Days of Hope organization to help the Cedar Rapids area recover from recent storms.
"The Gordon Flesch Company has always understood that businesses only thrive if the communities that surround them are also thriving," says Bryant Hays, Regional Director of Sales and Operations for the Gordon Flesch Company in Cedar Falls, Iowa. "The Iowa branch is thrilled to be able to carry on that charitable spirit and we hope this donation is able to provide some joy for our neighbors this holiday season.
For more information about Hillcrest Family Services or ways to help, visit: https://hillcrest-fs.org/adult-residential-care/
About The Gordon Flesch Company
The Gordon Flesch Company is one of the largest independent providers of office technology solutions in the nation. Family-owned since 1956, the Gordon Flesch Company employs more than 620 people throughout 35 offices in the Midwest, with their corporate office in Madison, Wisconsin. They deliver unique business process expertise to solve challenging problems and achieve organizational goals. This includes integrating industry-leading software and hardware to build custom solutions that are supported by technical expertise, customer service and flexible, in-house financial services. Follow us on Twitter at @GordonFlesch. In addition, the newly formed Elevity serves more than 400+ customers and employ 70 MSP staff in locations across the Midwest. Follow us on Twitter at @elevity_it