Gordon Flesch Charitable Foundation Donates $5,000 to Cedar Rapids Storm Recovery Efforts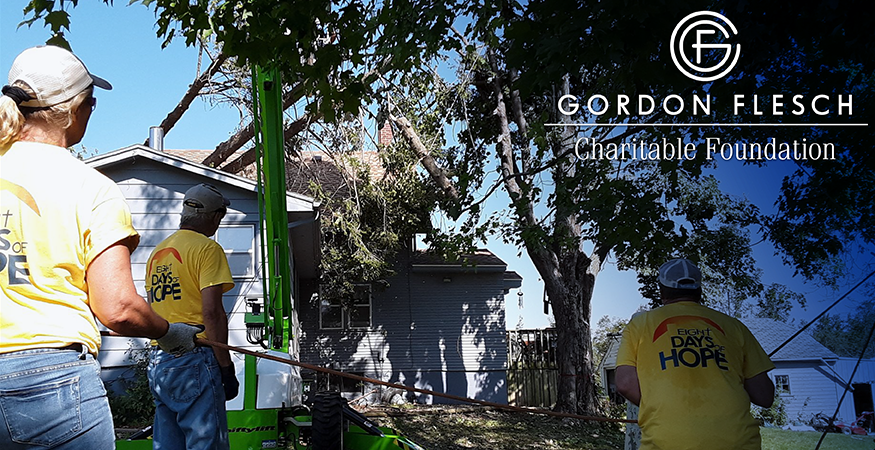 by Gordon Flesch Company, on 08/19/2020
The Cedar Rapids area was hit hard by a derecho last week, a type of storm that is often described as an inland hurricane. The GFC Foundation has donated $5,000 in emergency disaster relief via the non-profit Eight Days of Hope organization to help the Cedar Rapids area recover from the storm.
GFC's founder, Gordon Flesch, understood businesses could only thrive if the communities that surround them were also thriving. That spirit of charitable giving carries on in the form of annual contributions to non-profits located in the communities where our customers live, work and play. In all, donations exceed more than $2 million since the foundation's inception in 2002.
C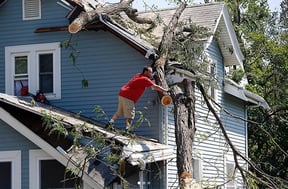 edar Rapids, Iowa, along with many other areas across the Midwest, experienced extreme weather, leaving hundreds of thousands without power and many homes damaged. Eight Days of Hope is a non-profit, Christian organization and helps victims after a disaster strikes anywhere in the contiguous 48 states. The assistance ranges from clearing debris, tarping roofs, gutting water-damaged homes to salvaging personal property.
GFC has been serving customers in Iowa since 2019 when it acquired Advanced Systems, Inc. (ASI), an independent office technology provider based in Cedar Falls, Iowa. Earlier this year, the Gordon Flesch Charitable Foundation donated $14,000 to food banks across the Midwest to help with increased demand for services as a result of COVID-19 Coronavirus.
"The Gordon Flesch Charitable Foundation's goal is to be a steady, benevolent influence in all of the communities we serve," says Cheryl Halverson President, Gordon Flesch Charitable Foundation. "However, 2020 has been an especially challenging year, and we are proud to have been able to supplement our regular, annual donations with emergency relief for those who are suffering from sudden catastrophes or illness."
If you're interested in learning more about the Gordon Flesch Charitable Foundation, or to apply for the next round of grants, visit our website or download our brochure.
About the Gordon Flesch Company
The Gordon Flesch Company is one of the largest independent providers of office technology solutions in the nation. Family-owned since 1956, the Gordon Flesch Company employs more than 600 people throughout 23 offices in the Midwest, with their corporate office in Madison, Wisconsin. They deliver unique business process expertise to solve challenging problems and achieve organizational goals. This includes integrating industry-leading software and hardware to build custom solutions that are supported by technical expertise, customer service and flexible, in-house financial services.