The Gordon J. Flesch Scholarship Program Announces Twenty New Scholarship Awards for 2023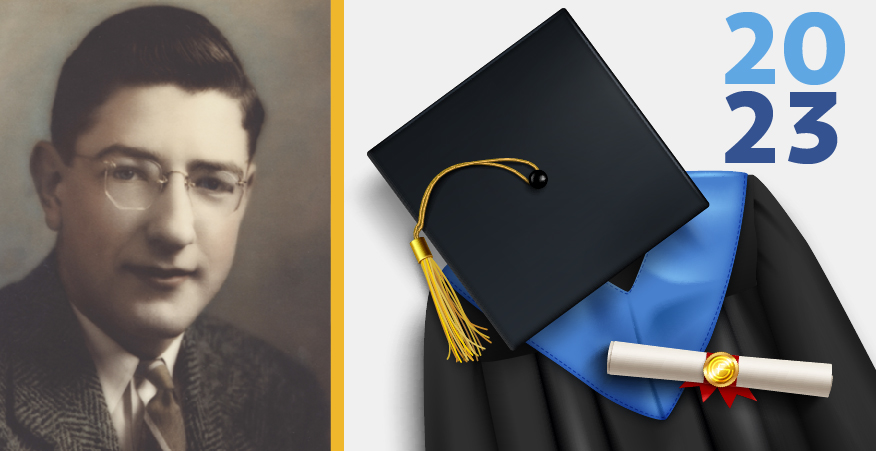 by Gordon Flesch Company, on 05/09/2023
MADISON, WI — In honor of company founder Gordon Flesch, the Gordon J. Flesch Scholarship Program has awarded 20 scholarships to dependent children of company employees. The Gordon Flesch Company began awarding scholarships to the children of associates in 1995, and has provided up to 20 scholarships annually, distributing more than $1.9 million through the program.
Unlike similar programs, the Gordon J. Flesch Scholarship Program is administered by a third-party organization which reviews applications and selects winners based solely on the merits of the application. This scholarship program is administered by Scholarship America, the nation's largest designer and manager of scholarship, tuition assistance and other education support programs for corporations, foundations, associations and individuals.
The program is available to the children of Gordon Flesch Company associates who have been with the company for one year or more and will be attending an accredited two or four-year college, university, or vocational-technical school (undergraduate only). Applicants are evaluated on both academic performance and non-academic activities such as organizational involvement and leadership roles.
In 2023, 20 recipients were selected for awards with seven of the company's primary branch offices represented. "Our founder Gordon Flesch, believed that to truly succeed, a company should support and give back to the community it serves and to the employees who help the company thrive" says Brad Olm, Vice President of Shared Services with the Gordon Flesch Company. "I'm proud that we can continue to honor Gordon Flesch's legacy by supporting this talented group of students, dedicated to furthering their education."
Up to twenty $4,000 scholarships will be awarded each year. Awards are not renewable, but students may reapply to the program each year they meet eligibility requirements. Scholarship recipients are selected based on academic record, demonstrated leadership and participation in school and community activities, honors, work experience, a statement of goals and aspirations, unusual personal or family circumstances and an outside appraisal. Financial need is not considered.
To learn more about the Scholarship Program, contact:
Gordon J. Flesch Scholarship Program
Scholarship America
One Scholarship Way
Saint Peter, MN 56082
Telephone: (507) 931-1682
About The Gordon Flesch Company
The Gordon Flesch Company is one of the largest independent providers of office technology solutions in the nation. Family-owned since 1956, the Gordon Flesch Company employs more than 650 people throughout 31 offices in the Midwest, with their corporate office in Madison, Wisconsin. They deliver unique business process expertise to solve challenging problems and achieve organizational goals. This includes integrating industry-leading software and hardware to build custom solutions that are supported by technical expertise, customer service and flexible, in-house financial services. Follow us on Twitter at @GordonFlesch.
About the Gordon J. Flesch Scholarship Program
The Gordon Flesch Company, Inc. established a scholarship program in 1995 to assist associates' children who plan to continue education in college or vocational school programs. Scholarships are offered each year for full-time undergraduate study at an accredited institution of the student's choice. Awards are granted without regard to race, color, creed, religion, sexual orientation, gender, disability or national origin. Selection of recipients is made by Scholarship America. In no instance does any officer or employee of Flesch Company, Inc. play a part in the selection.