The Gordon Flesch Company Announces Patrick Flesch and Mark Flesch Will Assume Senior Leadership Roles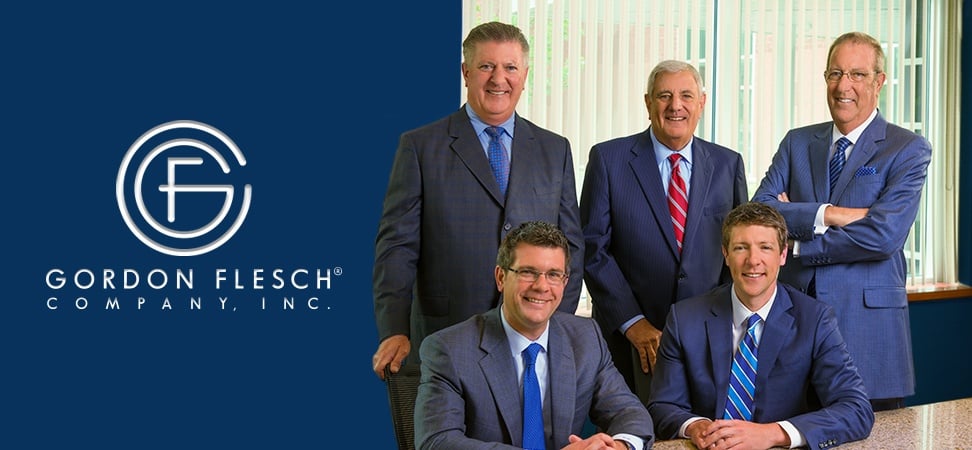 by Gordon Flesch Company, on 11/16/2018
MADISON, WI — November 16, 2018 — The Gordon Flesch Company has named Patrick Flesch as President and Mark Flesch as Chief Operating Officer (COO). Having served as sales managers and Vice Presidents of Sales for the Gordon Flesch Company, this promotion will help ensure a third generation of the Flesch family can continue the GFC legacy.
Family owned since 1956, Mark and Patrick are continuing the legacy of founder Gordon Flesch, who began the company selling and servicing Thermofax machines from the back of his car. The Gordon Flesch Company is now one of the nation's largest independent providers of business technology and is the largest independent Canon dealer in the United States with more than 600 employees in Wisconsin, Illinois, Indiana and Ohio. The company offers office technology, hardware, software, managed IT services, consulting and business automation services to help companies align business technology with their business goals.
"Considering the rampant merger and acquisition activity taking place recently in our industry, it is very exciting to know that the future direction of GFC will remain firmly in the hands of the Flesch family," says Tom Flesch, President and CEO of the Gordon Flesch Company. "Mark and Patrick have earned this opportunity and we are excited about having them move into their new roles. We are also very fortunate to have such strong individuals and teams at all levels of our organization for them to work with."
About Mark and Patrick Flesch
Mark and Patrick are the sons of GFC CEO Tom Flesch. After working for three years in sales for C.H. Robinson, an international third-party logistics provider and Fortune 500 company, Mark joined GFC in the Dublin, Ohio office in 2008, rising from Account Executive to Vice President of Sales, Eastern Region. Patrick began his business career working for Fortune 500 technology company CDW, joining GFC as a sales representative in 2006 and moving to Madison in 2012 where he became Vice President of Sales for the Western Region.
Tom Flesch will retain the title of Chairman and CEO, while Bill Flesch will assume the title of Chief Development Officer and will continue working with Tom Flesch on the strategic long-term direction and development of GFC.
"Our grandfather founded a company that is not just successful as a business enterprise but is also a vital part of the communities which we serve," says Mark Flesch, Chief Operating Officer of the Gordon Flesch Company. "That can only happen with a family-owned business, and we are committed to maintaining the ideals and spirit that came directly from Gordon Flesch."
"It is a very rare thing that a company can maintain family-ownership and leadership through three generations," says Patrick Flesch, President of the Gordon Flesch Company. "My brother Mark and I are proud of the legacy our grandfather and father and uncles have built, and we are excited to have earned this opportunity to continue the legacy they have so carefully managed."
About The Gordon Flesch Company
The Gordon Flesch Company is one of the largest independent providers of office technology solutions in the nation. Family-owned since 1956, the Gordon Flesch Company employs more than 600 people throughout 23 offices in the Midwest, with their corporate office in Madison, Wisconsin. They deliver unique business process expertise to solve challenging problems and achieve organizational goals. This includes integrating industry-leading software and hardware to build custom solutions that are supported by technical expertise, customer service and flexible, in-house financial services. Follow us on Twitter at @GordonFlesch.