LFIntegrator for SAP ERP is Certified as Powered by SAP NetWeaver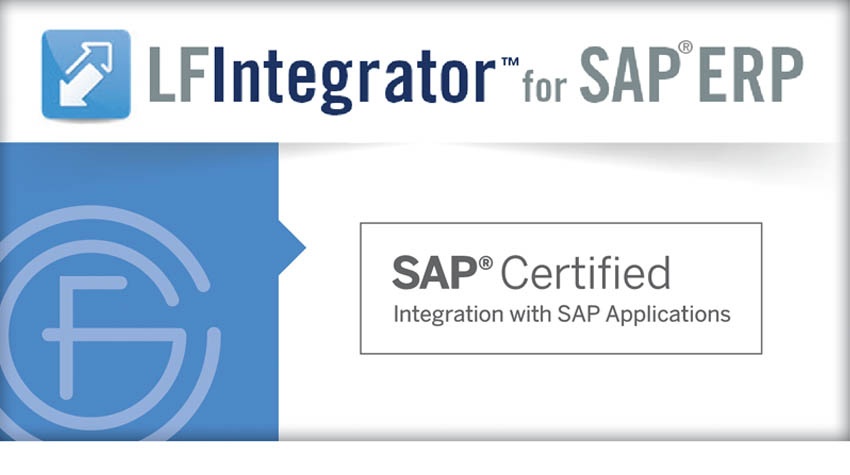 by Gordon Flesch Company, on 01/23/2018
MADISON, WI — January 23, 2018 — GFConsulting Group, a division of Gordon Flesch Company, announced its LFIntegrator™ for SAP® ERP has achieved SAP certification as powered by the SAP NetWeaver® technology platform. Developed in conjunction with Hawksmor, LLC, the solution integrates with SAP NetWeaver and adds automated search, scan, file attachment and transaction processing between the SAP ERP and Laserfiche Enterprise Content Management applications.

The SAP Integration and Certification Center (SAP ICC) has certified that LFIntegrator 1.5 for SAP ERP is powered by SAP NetWeaver. By integrating Laserfiche with SAP ERP, Gordon Flesch customers have the combined power of Laserfiche's document management, workflow and business processes alongside the enterprise management capabilities of SAP ERP, supporting a full suite or approval, automation and records retention capabilities.

Solutions that are powered by SAP NetWeaver can be more quickly and easily integrated into SAP solution environments. Customers can benefit from improved interoperability with SAP applications and with the large ecosystem of solutions that run on SAP NetWeaver. Choosing an SAP-certified solution can also help reduce overall IT investment costs and risks.

"We are delighted to announce the successful achievement our LFIntegrator for SAP ERP, now certified as powered by SAP NetWeaver," said Jeff Dotzler, Vice President of GFConsulting Group. "The ability of LFIntegrator for SAP ERP to run on SAP NetWeaver and interoperate with other SAP NetWeaver-based solutions will prove highly beneficial to our current and future customers."

By leveraging SAP's powerful enterprise management application and Laserfiche's rich feature set, LFIntegrator delivers document management capabilities that are flexible and robust enough to support the unique business processes of any organization. For example, LFIntegrator customers will be able to access Laserfiche's search and scan options from the menu within the SAP user interface. Users can search all of the documents in the appropriate Laserfiche repository and populate Laserfiche template fields with metadata from SAP ERP when launching the Laserfiche scan client. LFIntegrator for SAP ERP is just one more way Gordon Flesch delivers secure, robust document management solutions to businesses of all sizes and complexity.
About the Gordon Flesch Company
The Gordon Flesch Company is one of the largest independent providers of office technology solutions in the nation. Family-owned since 1956, the Gordon Flesch Company employs more than 600 people throughout 23 offices in the Midwest, with their corporate office in Madison, Wisconsin. They deliver unique business process expertise to solve challenging problems and achieve organizational goals. This includes integrating industry-leading software and hardware to build custom solutions that are supported by technical expertise, customer service and flexible, in-house financial services. Follow us on Twitter at @GordonFlesch.
SAP, SAP NetWeaver and other SAP products and services mentioned herein as well as their respective logos are trademarks or registered trademarks of SAP SE (or an SAP affiliate company) in Germany and other countries. See http://www.sap.com/corporate-en/legal/copyright/index.epx for additional trademark information and notices. All other product and service names mentioned are the trademarks of their respective companies.