Jeff Dotzler Named to ENX Magazine's 2020 Difference Makers List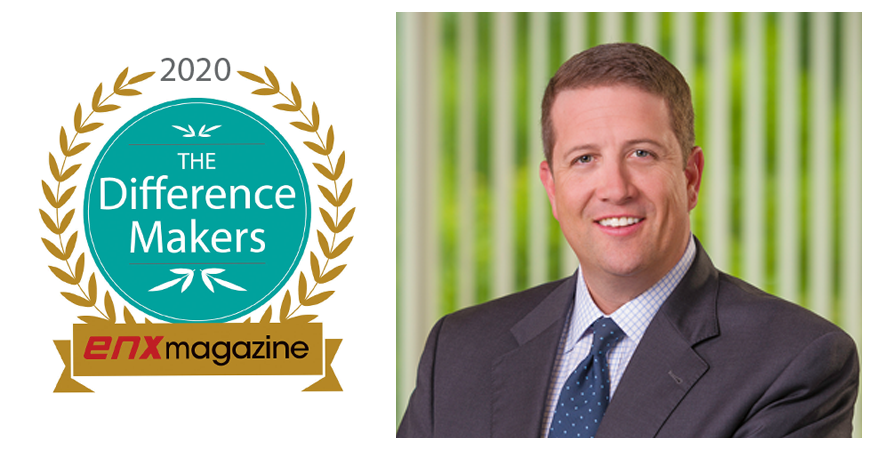 by Gordon Flesch Company, on 05/05/2020
MADISON, WI — Jeff Dotzler, Vice President of GFConsulting, has been named to the 2020 Difference Makers List by ENX Magazine.
ENX Magazine is a monthly publication dedicated to the office technology and document imaging industry. Each year, ENX Magazine asks its readers to submit nominations for individuals who fit their definition of Difference Maker, highlighting professionals who have ascended to the highest ranks of the office technology industry. "Thanks to Jeff's leadership, GFC has been able to expand quickly but carefully, as we grow our business in exciting new directions," says Patrick Flesch, President of the Gordon Flesch Company. "For example, he helped lead the recent acquisition of Information Technology Professionals (ITP), a managed service provider, which will make the GFConsulting Group one of the largest and most capable technology solutions providers in the Midwest."
The annual Difference Makers list honors the most successful and civic-minded professionals who have made a significant impact on their businesses, customers, co-workers and associates. The winners cover the entire range of the industry's ecosystem, including dealers, suppliers and manufacturers, financial institutions, consultants and service providers.
Jeff joined GFC in 1999 in Chicago and was instrumental in helping the company become a leading business technology provider in the market. He served as a Sales Representative and Major Account Representative in Illinois before becoming Sales Manager of the downtown Chicago office in 2006. In 2009, Jeff moved to Madison, Wisconsin to take the new role of Director of Professional Services. In 2018, he became the new Vice President of GFConsulting, leading the organization through a period of growth, acquisition and new technology offerings. That includes AI and the AskGordy application, which helps organizations turn their unorganized data into useful business intelligence.
"I am especially honored to earn this award which recognizes that we are not only a successful, growing business, but that we have managed our growth prudently and with integrity," says Jeff Dotzler. "I hope we can continue down this path which honors the legacy and reputation of the Gordon Flesch Company."
To learn more about the Difference Makers award, visit https://www.enxmag.com/twii/tag/difference-makers/
About The Gordon Flesch Company
The Gordon Flesch Company is one of the largest independent providers of office technology solutions in the nation. Family-owned since 1956, the Gordon Flesch Company employs more than 600 people throughout 26 offices in the Midwest, with their corporate office in Madison, Wisconsin. They deliver unique business process expertise to solve challenging problems and achieve organizational goals. This includes integrating industry-leading software and hardware to build custom solutions that are supported by technical expertise, customer service and flexible, in-house financial services. Follow us on Twitter at @GordonFlesch.
About ENX Magazine
ENX Magazine delivers exclusive editorial coverage on market opportunities and issues, news and trends, company profiles, new products, and industry insights through interviews with key players in all segments of the document technology industry. With a circulation of more than 28,000 hard copies, ENX magazine serves as a leading integrated resource that brings together industry people, products, and business concepts and strategies for document technology industry professionals.