Jeff Dotzler Joins Gordon Flesch Company Board of Directors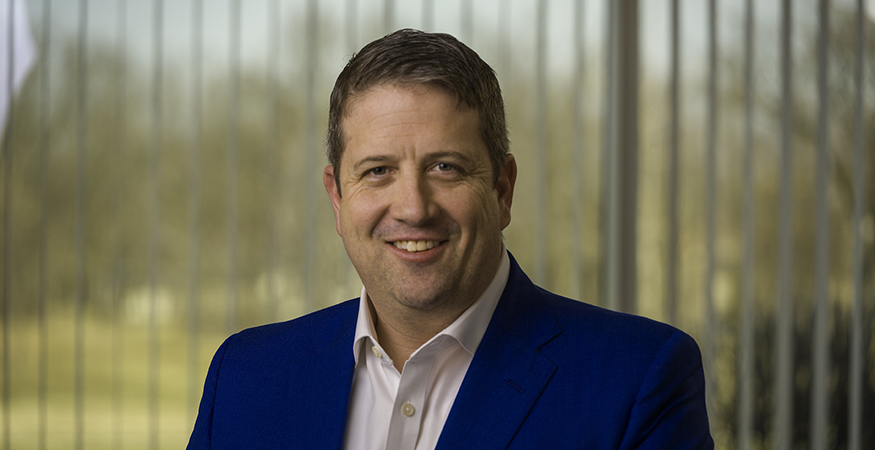 by Gordon Flesch Company, on 11/22/2021
The Gordon Flesch Company is thrilled to announce that Jeff Dotzler is joining the company's Board of Directors. For more than two decades, Jeff has helped GFC become one of the nation's fastest growing providers of business technology. In this additional role, Jeff Dotzler, President of Elevity, will help ensure GFC maintains its position as a leader in managed services and other emerging technologies. Jeff and the Board of Directors will provide the strategy, vision, mission and goals for GFC as the company builds on its 65-year legacy of innovation and growth.
"It makes perfect sense for Jeff Dotzler to join the GFC Board of Directors. He has successfully helped GFC overcome huge obstacles and get critical, new business units off the ground," says Patrick Flesch, President of the Gordon Flesch Company. "We believe his leadership and vision will help GFC continue to offer industry-leading managed technology services and ensure our customers can successfully align their technology and business needs."
Jeff joined GFC in 1999 and was instrumental in helping the company become a leading office technology provider in the Chicago marketplace. In 2009, Jeff moved to Madison, Wisconsin to take the new role of Director of Professional Services. Most importantly, Jeff helped lead GFC's entry into Managed IT Services in 2012 with the launch of the GFConsulting Group. In 2020, GFC acquired Information Technology Professionals (ITP), which Jeff and his team have relaunched as Elevity, GFC's Managed Technology division.
Under Jeff's leadership, Elevity has developed into a significant player in the IT marketplace and represents GFC's growth engine. Jeff has also been instrumental in GFC's expansion into Managed Print, Enterprise Content Management and a host of new technology offerings. "I am honored to have the confidence of the board to take on this additional responsibility at such an exciting time for GFC," says Jeff Dotzler, President of Elevity. "Our customers face unique business and technology challenges, and I am fortunate to be able to help them address these challenges with innovative technology solutions."
About Gordon Flesch Company
The Gordon Flesch Company is one of the largest independent providers of office technology solutions in the nation. Family-owned since 1956, the Gordon Flesch Company employs more than 620 people throughout 31 offices in the Midwest, with their corporate office in Madison, Wisconsin. They deliver unique business process expertise to solve challenging problems and achieve organizational goals. This includes integrating industry-leading software and hardware to build custom solutions that are supported by technical expertise, customer service and flexible, in-house financial services. Follow us on Twitter at @GordonFlesch.