Gordon Flesch Charitable Foundation to Donate $14,000 to Food Banks to Help Those Impacted by Coronavirus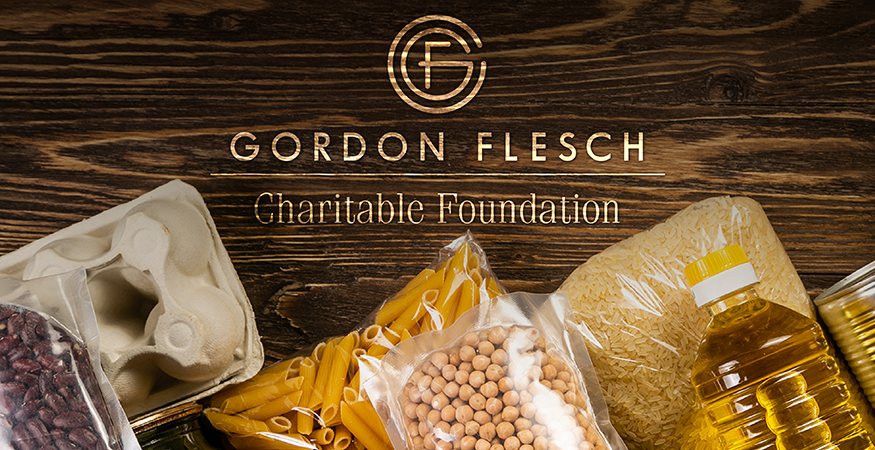 by Gordon Flesch Company, on 03/31/2020
The Gordon Flesch Charitable Foundation announced today that it has donated $14,000 to food banks across the Midwest to help with increased demand for services as a result of the COVID-19 Coronavirus.
Our founder, Gordon Flesch, understood businesses could only thrive if the communities that surround them were also thriving. That spirit of charitable giving carries on in the form of annual contributions to non-profits located in the communities where our customers live, work and play. In all, donations exceed more than $1.9 million since the foundation's inception in 2002. We will also be donating $14,000 to non-profit organizations in our communities to help alleviate shortfalls during the ongoing pandemic. "The Gordon Flesch Company Foundation mission is to ensure that the communities where we work and live can thrive and provide a healthy environment for all residents," says Cheryl Halverson President, Gordon Flesch Charitable Foundation. "We know that the most vulnerable members of our communities face increased challenges and shortfalls as a result of COVID-19, and we are committed to help."
Food banks and other vital non-profits face the new and seemingly insurmountable challenge of providing essential services while protecting themselves and the people they serve from COVID-19, especially now that vulnerable populations such as the elderly have been advised to practice social distancing. In addition, families with children are faced with new shortfalls as they no longer have access to meals or services provided through schools. We hope our contributions can help, in a small way, alleviate these challenges. Recipients include:
Paul's Pantry Inc, Green Bay, WI

St. Joseph Food Program, Menasha, WI

Midwest Food Bank, Indianapolis, IN

The Caring Center, Lebanon, IN

Northeast Iowa Food Bank, Waterloo, IA

Mid Ohio Food Bank, Grove City, OH

West Suburban Community Pantry, Woodridge, IL

Porchlight Inc, Madison, WI

CAC for Southern Wisconsin Inc, Madison, Watertown and Waukesha, WI

Racine County Food Bank, Racine, WI
If you're interested in learning more about the Gordon Flesch Charitable Foundation, or to apply for the next round of grants, visit our website or download our brochure.
About the Gordon Flesch Company
The Gordon Flesch Company is one of the largest independent providers of office technology solutions in the nation. Family-owned since 1956, the Gordon Flesch Company employs more than 600 people throughout 23 offices in the Midwest, with their corporate office in Madison, Wisconsin. They deliver unique business process expertise to solve challenging problems and achieve organizational goals. This includes integrating industry-leading software and hardware to build custom solutions that are supported by technical expertise, customer service and flexible, in-house financial services.