Gordon Flesch Company Selected as a 2020 ENX Magazine Elite Dealer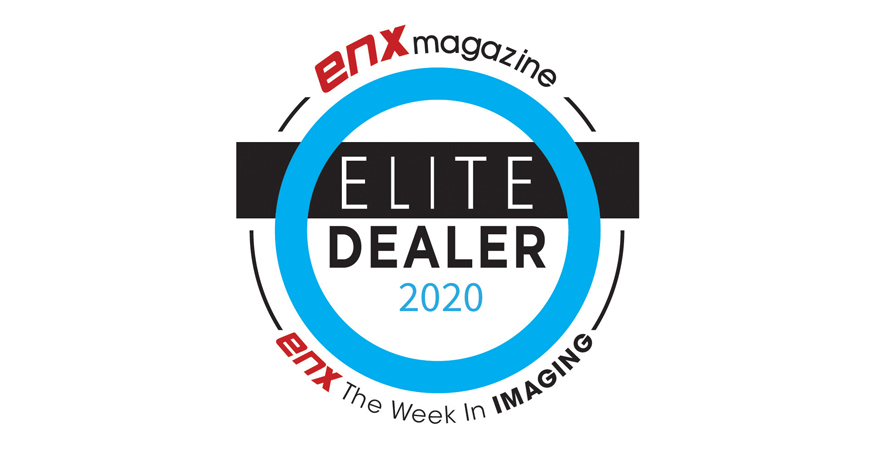 by Gordon Flesch Company, on 11/20/2020
ENX Magazine announced that Gordon Flesch Company was among the nation's top office technology dealerships chosen this year as a 2020 Elite Dealer.
The award reflects the Gordon Flesch Company's place as one of the most innovative and successful dealerships in the United States. In the past year, GFC has acquired several dealerships, including fast-growing Managed IT provider IT Pros, and relaunched the company's IT division as Elevity. In addition, Canon U.S.A. Inc. awarded the Gordon Flesch Company the "Top Dollar Volume Award," for five consecutive years and the company is now an authorized full-line Ricoh Family Group (RFG) dealer partner, greatly expanding its technology offerings.
"This has obviously been a challenging year for everyone in the technology industry. To earn this recognition once again validates our strategy for long-term success, which combines customer-focused business practices, prudent acquisitions and strong partnerships," says Mark Flesch, GFC's Chief Operating Officer. "We are confident that the principles that have served us since our founding in 1956 will continue to be the keys to success for generations to come."
Each year, ENX Magazine judges Elite Dealer applicants on a number of criteria, from technical service excellence to marketing proficiency, growth initiatives, technology leadership, industry accolades and philanthropy. Those dealers chosen are profiled in the December issue of ENX Magazine.
"In a year of substantial challenges brought on by the pandemic, we have come to measure an Elite Dealer by its ability to pivot to the changing needs of its customer base," said Susan Neimes, managing editor of ENX Magazine and ENX The Week In Imaging. "Many of the honorees share a corporate culture that embraces a family atmosphere and stresses serving both clients and employees. Products and technology will always drive business, but customers respond favorably to a vendor that can serve their every need. I think this year's list exemplifies that spirit."
About The Gordon Flesch Company
The Gordon Flesch Company is one of the largest family-owned providers of office technology solutions in the nation. Family-owned since 1956, the Gordon Flesch Company employs more than 600 people throughout 27 offices in the Midwest, with their corporate office in Madison, Wisconsin. They deliver unique business process expertise to solve challenging problems and achieve organizational goals. This includes integrating industry-leading software and hardware to build custom solutions that are supported by technical expertise, customer service and flexible, in-house financial services. Follow us on Twitter at @GordonFlesch.
About ENX Magazine
ENX Magazine is a monthly publication dedicated to the office technology and document imaging industry since 1994. Now in its 27th year, ENX Magazine continues to deliver exclusive editorial coverage on market opportunities and issues, news and trends, company profiles, new products, and industry insights. With a monthly circulation of more than 25,000 hard copies, ENX Magazine serves as a leading integrated resource that brings together industry people, products, and business concepts and strategies for office technology industry professionals.
The magazine also publishes ENX The Week In Imaging, a weekly e-newsletter that provides news, profiles, technology and business updates, along with blogs from some of the industry's most prominent players.