Gordon Flesch Company Selected as 2023 Elite Dealer Award Winner by ENX Magazine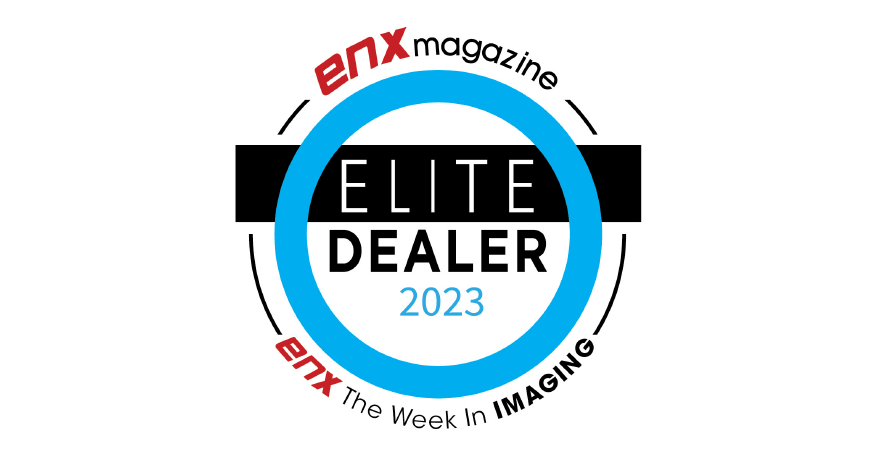 by Gordon Flesch Company, on 10/25/2023
Gordon Flesch Company (GFC) has been named to ENX Magazine's 2023 Elite Dealer list. This award recognizes the nation's top office technology dealerships who deliver added value to their clients through service, sales and support along with top-tier client satisfaction.
"GFC is honored to be selected as a 2023 ENX Magazine Elite Dealer award winner," says Mark Flesch, Chief Operating Officer at GFC. "Through acquisition, product line expansion and growth within our geographic footprint, I am proud of what our team has accomplished this year. And we look forward to partnering with more Midwestern businesses in 2024 to help them achieve their goals."
"It is clear that this year's cast of Elite Dealers signifies a strong return to prosperity for the office technology reseller community," said Susan Neimes, publisher and managing editor of ENX Magazine and ENX The Week In Imaging.
This award reflects GFC's position as one of the largest independent office technology dealerships in the United States. In 2023, GFC was named as the largest independent dealer in the U.S. for both Canon and Lexmark print devices as well as receiving a Circle of Excellence Award from Ricoh.
Each year, ENX Magazine judges Elite Dealer applicants on several criteria, from technical service excellence to marketing proficiency, growth initiatives, technology leadership, industry accolades and philanthropy. A profile of Gordon Flesch Company will be featured in the December edition of ENX Magazine, available at enxmag.com.
About Gordon Flesch Company
Gordon Flesch Company is one of the largest independent providers of office technology solutions in the nation. Family-owned since 1956, the Gordon Flesch Company employs more than 650 people throughout 31 offices in the Midwest, with their corporate office in Madison, Wisconsin. They deliver unique business process expertise to solve challenging problems and achieve organizational goals. This includes integrating industry-leading software and hardware to build custom solutions that are supported by technical expertise, customer service and flexible, in-house financial services. Follow us on Twitter/X at @GordonFlesch.
About ENX Magazine
ENX Magazine is a monthly publication dedicated to the office technology and document imaging industry since 1994. Now in its 29th year, ENX Magazine continues to deliver exclusive editorial coverage on market opportunities and issues, news and trends, company profiles, new products, and industry insights. With a monthly circulation of more than 25,000 hard copies, ENX Magazine serves as a leading integrated resource that brings together industry people, products, and business concepts and strategies for office technology industry professionals.
The magazine also publishes ENX The Week in Imaging, a weekly e-newsletter that provides news, profiles, technology and business updates, along with blogs from some of the industry's most prominent players.