Gordon Flesch Company Receives 2017 Best of Monona Award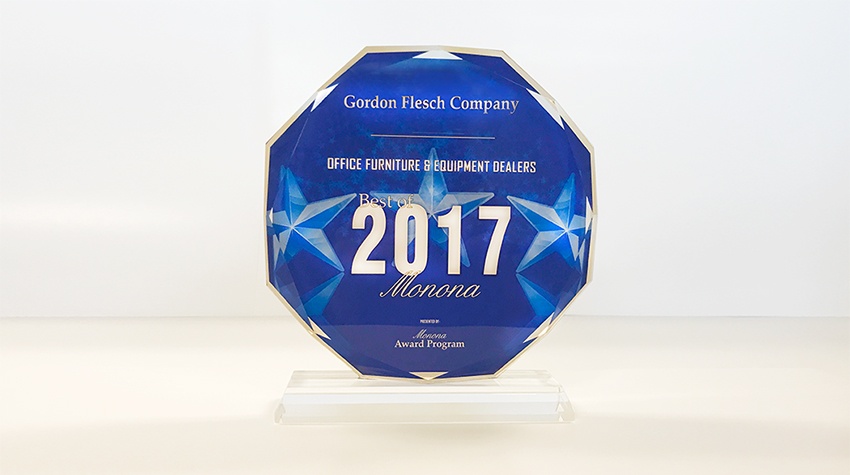 by Gordon Flesch Company, on 07/17/2017
MADISON, WI, July 17, 2017 – The Gordon Flesch Company has been selected for the 2017 Best of Monona Award in the Office Equipment Dealer's category by the Monona Award Program.
By recognizing successful area businesses that enhance the positive image of small business through service to their customers and community, the annual Best of Monona Awards highlight the companies making the Monona area a great place to live, work and play.
Both third-party data and information gathered internally by the Monona Award Program are used to determine the winners, placing a special focus on quality over quantity.
The Monona Award Program's mission seeks to recognize the small business community's contributions to the U.S. economy and works exclusively with local business owners, trade groups, professional associations and other business advertising and marketing groups.
About The Gordon Flesch Company
The Gordon Flesch Company is one of the largest independent providers of office technology solutions in the nation. Family-owned since 1956, the Gordon Flesch Company employs more than 600 people throughout 23 offices in the Midwest, with their corporate office in Madison, Wisconsin. GFC delivers unique business process expertise to solve challenging problems and help achieve organizational goals. This includes integrating industry-leading software and hardware to build custom solutions that are supported by technical expertise, customer service and flexible, in-house financial services. Follow us on Twitter at @GordonFlesch.
About Monona Award Program
The Monona Award Program is an annual awards program honoring the achievements and accomplishments of local businesses throughout the Monona area. Recognition is given to those companies that have shown the ability to use their best practices and implemented programs to generate competitive advantages and long-term value.