Gordon Flesch Company Once Again Honored at Laserfiche Winners' Circle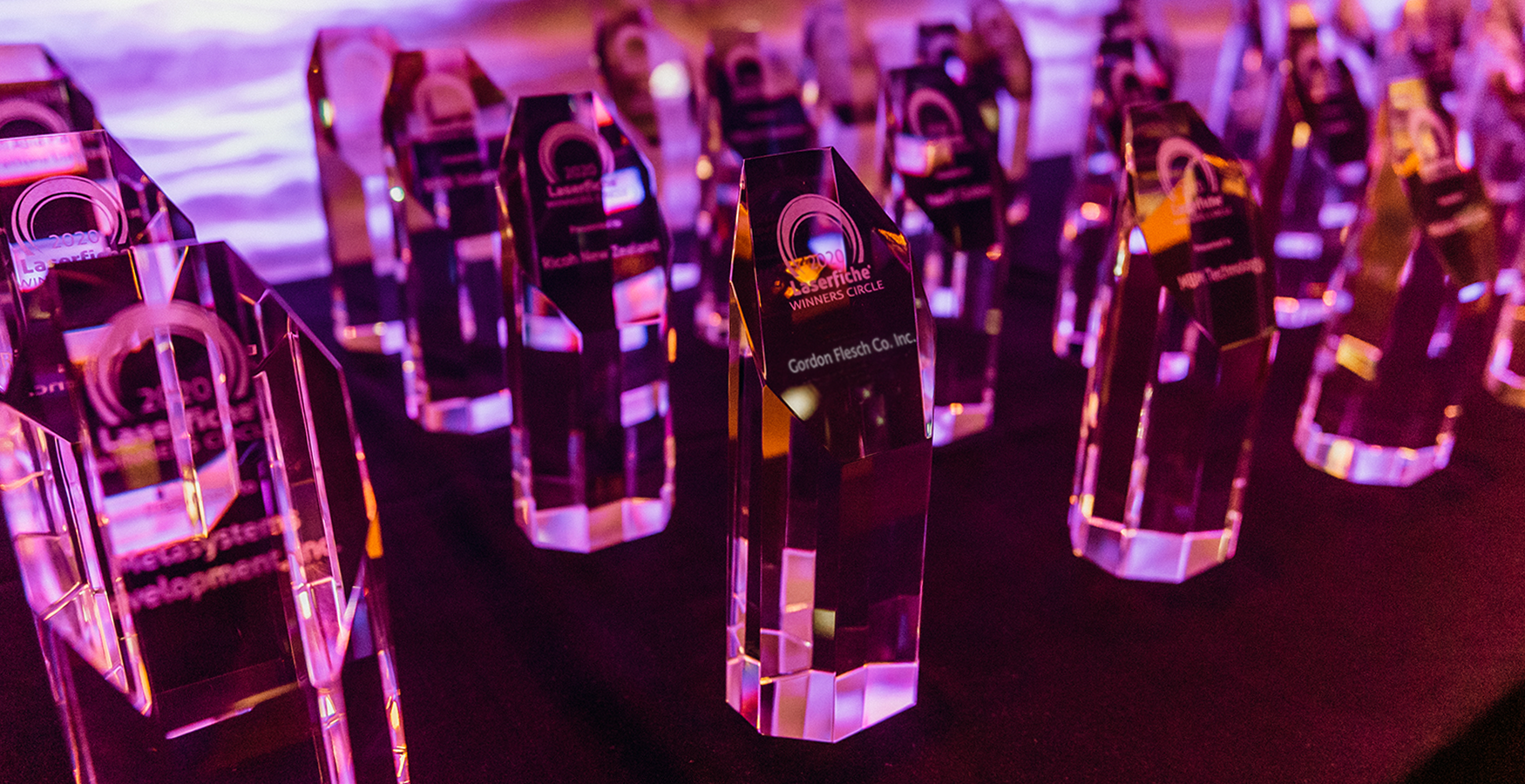 by Gordon Flesch Company, on 03/19/2020
Gordon Flesch Company is pleased to announce that Laserfiche, a leading global provider of intelligent content management and business process automation, has named GFC a Laserfiche Winners Circle Achiever in recognition of its outstanding sales in 2019.
"The most successful Laserfiche Solution Providers go beyond one-time sales to implement innovative Laserfiche solutions that solve businesses' biggest challenges," said Hedy Belttary, Senior Vice President of Sales at Laserfiche. "This year's Winners Circle Achievers have embraced enhanced automation capabilities, integrations with other core technologies and the cloud to enable enterprise-wide digital transformation for customers. Congratulations!"
The Gordon Flesch Company has enjoyed a close relationship with Laserfiche and has more than 10 years of experience and 200 ECM implementations across the Midwest. As one of the largest independent providers of office technology solutions in the nation, GFC has been recognized as the nation's largest independent dealership of Canon technology for five consecutive years. In addition, the company is the largest and most successful managed IT providers in the Midwest, having recently acquired Information Technology Professionals (ITP), a managed service provider based in Madison, Wisconsin, with locations in the Appleton and Milwaukee area.
"Being included in Laserfiche's Winners Circle once again is a real validation of our Managed Content strategy," says Jeff Dotzler, vice president of GFConsulting Group. "We believe in providing the best possible technology with the best possible customer service, and Laserfiche has been a great partner and has remained supportive of our efforts."
Since 1999, the Laserfiche Winners Circle has recognized top-selling achievers within the Laserfiche solution provider community. The 2019 Winners Circle Achievers were recognized at the annual Winners Circle event Feb. 14-17, 2020, at Rancho Bernardo Inn in San Diego, California.
About The Gordon Flesch Company
The Gordon Flesch Company is one of the largest independent providers of office technology solutions in the nation. Family-owned since 1956, the Gordon Flesch Company employs more than 600 people throughout 23 offices in the Midwest, with their corporate office in Madison, Wisconsin. GFC delivers unique business process expertise to solve challenging problems and help achieve organizational goals. This includes integrating industry-leading software and hardware to build custom solutions that are supported by technical expertise, customer service and flexible, in-house financial services. Follow us on Twitter at @GordonFlesch.
About Laserfiche
Laserfiche transforms how organizations manage information, automate document-driven business processes and make timely, informed decisions. Using Laserfiche, organizations can innovate how documents and unstructured information are processed and analyzed to achieve business results. Laserfiche provides intuitive solutions for capture, electronic forms, workflow, case management, cloud, mobile and government-certified records management. Since 1987, Laserfiche has been the trusted choice of more than 36,000 organizations worldwide. For more information, visit www.laserfiche.com or follow Laserfiche on Twitter, LinkedIn and Facebook.