Gordon Flesch Company Honored at Laserfiche Winners' Circle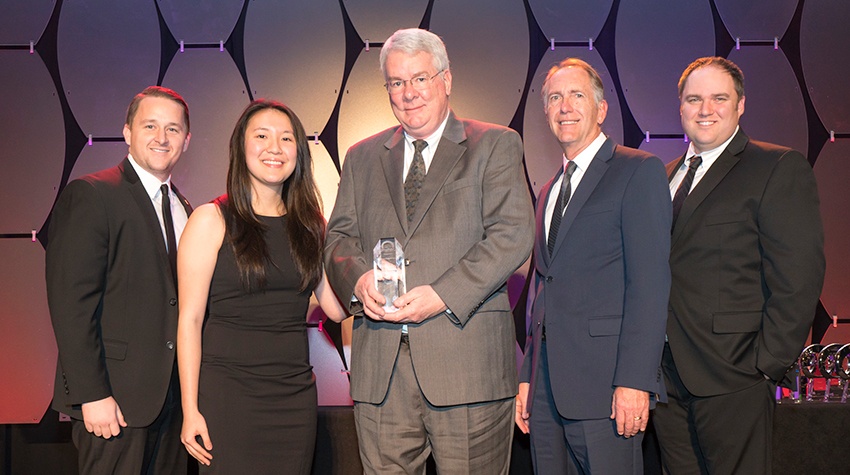 by Gordon Flesch Company, on 04/20/2017
The Gordon Flesch Company (GFC) is pleased to announce that Laserfiche, a leading provider of enterprise content management (ECM) software, has named GFC a Laserfiche Winners' Circle Achiever in recognition of its outstanding sales in 2016.
"The most successful Laserfiche value-added resellers have a keen understanding of the needs of the channel and come up with innovative solutions that exceed customer expectations," said Hedy Belttary, Senior Vice President of Sales at Laserfiche. "The accomplishments of Gordon Flesch Company are testament to an expert knowledge of Laserfiche products and commitment to serving users. Thanks to the efforts of such Winners' Circle Achievers, the Laserfiche VAR community is one of the strongest in the channel. Congratulations, GFC!"
This is the seventh consecutive year the Gordon Flesch Company has been named a Winners Circle Achiever. Over the past year, GFC celebrated its 60th anniversary and has been recognized for its growth and accomplishments, from being named one of the Top 12 MSPs to Continuum's Partner of the Year award.
"We are honored to be included in Laserfiche's Winners' Circle again this year," said GFConsulting Group Director Jeff Dotzler. "Laserfiche shares our commitment to providing our clients with the best service possible, and they have been a wonderful partner for GFC throughout the years."
Since 1999, the Laserfiche Winners' Circle Program has recognized top-selling achievers within the Laserfiche value-added reseller (VAR) community. In total, 66 top-selling Winners' Circle Achievers were recognized at the awards ceremony Feb. 12 in Santa Barbara, CA.
About The Gordon Flesch Company
The Gordon Flesch Company is one of the largest independent providers of office technology solutions in the nation. Family-owned since 1956, the Gordon Flesch Company employs more than 600 people throughout 23 offices in the Midwest, with their corporate office in Madison, Wisconsin. GFC delivers unique business process expertise to solve challenging problems and help achieve organizational goals. This includes integrating industry-leading software and hardware to build custom solutions that are supported by technical expertise, customer service and flexible, in-house financial services. Follow us on Twitter at @GordonFlesch.
About Laserfiche
Laserfiche transforms how organizations manage information, automate document-driven business processes and make timely, informed decisions. Using Laserfiche, organizations can innovate how documents and unstructured information are processed and analyzed to achieve business results. Laserfiche provides intuitive solutions for capture, electronic forms, workflow, case management, cloud, mobile and government-certified records management. Since 1987, Laserfiche has been the trusted choice of more than 36,000 organizations worldwide. For more information, visit www.laserfiche.com or follow Laserfiche on Twitter, LinkedIn and Facebook.
Laserfiche®, Run Smarter® and Compulink® are registered trademarks of Compulink Management Center, Inc.