Gordon Flesch Company Announces Groundbreaking for New and Expanded Appleton Branch Location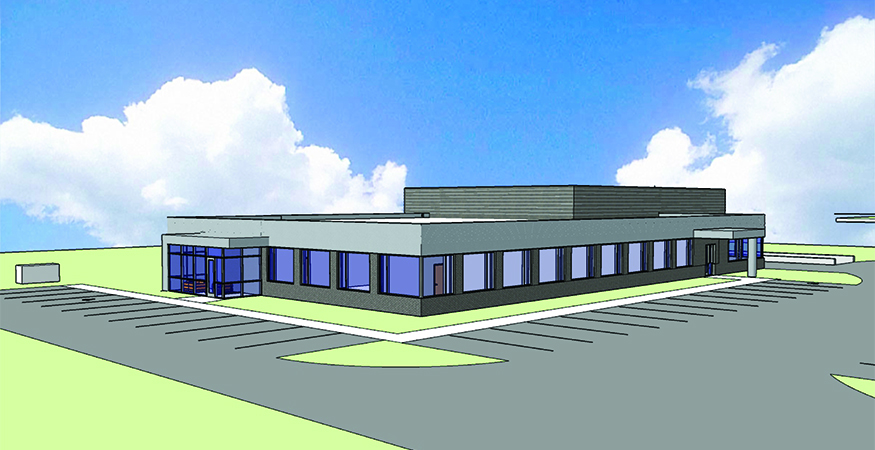 by Gordon Flesch Company, on 08/13/2021
The Gordon Flesch Company is breaking ground on a new office in Appleton Wisconsin, offering more service capabilities, increased technology showroom space and a new call center for the company's Elevity managed technology services. The official groundbreaking will be Wednesday, September 1, 2021 at 10:00 a.m.
The Gordon Flesch Company opened its Appleton branch in 2012, and quickly became one of Northeast Wisconsin's largest and fastest growing office technology providers. In 2020, GFC acquired Information Technology Professionals (ITP), a Managed IT provider, which has been relaunched as Elevity. With this new facility, GFC and Elevity employees will be in one place, offering a more complete technology service center for the Fox Valley.
The new facility has more than 16,000 square feet of space, offering considerably more room for service and sales operations. The larger warehouse and assembly space will provide more capabilities and parts inventory for our service technicians. The new location also delivers a larger demo room for on-site product and technology demonstrations of GFC's hardware, interactive whiteboards and production print equipment, including large format and high-speed printing technology. The new production area and warehouse will enable our team to provide even faster service and deploy new technology to our hardware and managed IT customers.
"Since we came to Appleton in 2012, the Fox Valley has been one of the fastest growing and most successful markets for GFC," says Patrick Flesch, President of the Gordon Flesch Company. "Once this new, state of the art facility is completed, our service and sales teams will have access to even more robust tools and resources to help support our current customers as well as grow with new prospects."
"I am excited to have all of this space for both GFC and Elevity to work and collaborate in one state-of-the-art facility," says Jerry Davis, GFC's Regional Director of Sales and Operations. "Our customers have been impressed with our service and technology to this point, and I can't wait to see how they will feel once we have all of these extra resources and capabilities available to serve them."
The new location is
2913 Tempest Court in Appleton, Wisconsin.
Groundbreaking Ceremony
Wednesday, September 1, 2021
10:00 a.m. CST
About the Gordon Flesch Company
The Gordon Flesch Company is one of the largest family-owned providers of office technology solutions in the nation. Family-owned since 1956, the Gordon Flesch Company employs more than 600 people throughout 31 offices in the Midwest, with their corporate office in Madison, Wisconsin. They deliver unique business process expertise to solve challenging problems and achieve organizational goals. This includes integrating industry-leading software and hardware to build custom solutions that are supported by technical expertise, customer service and flexible, in-house financial services. Follow us on Twitter at @GordonFlesch