Gordon Flesch Company and Milwaukee Bucks Announce Partnership Ahead of 2023-24 Season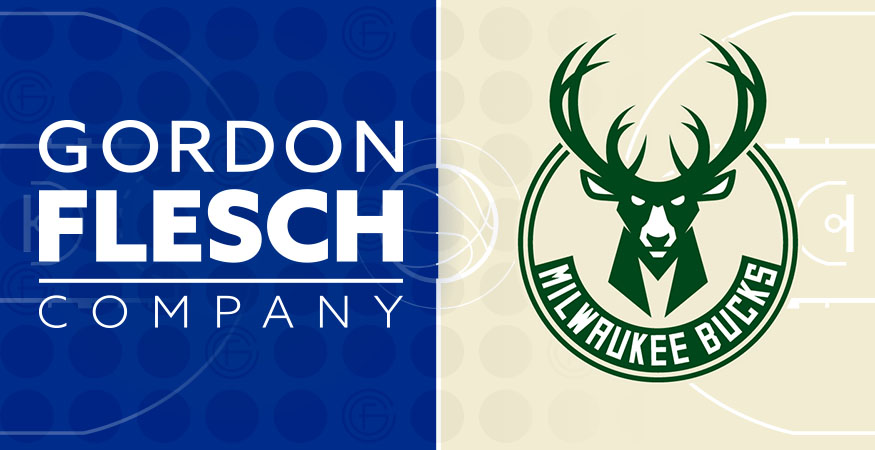 by Gordon Flesch Company, on 07/11/2023
The Milwaukee Bucks and Gordon Flesch Company (GFC) have entered a new multi-year partnership that will highlight GFC as a valued teammate of the two-time NBA Champions. In addition, GFC will become the Official Office Equipment Provider of the Milwaukee Bucks, ensuring the team is supplied with the most advanced and up-to-date office equipment available.
Milwaukee Bucks Chief Technology and Strategy Officer, Robert Cordova, says, "We are excited to partner with Gordon Flesch Company, another great example of a Wisconsin business that can help our franchise manage and advance our business in a best practice and cost-effective manner."
"We're proud to partner with the Milwaukee Bucks, a team that is integral to the identity of Milwaukee and the state of Wisconsin," says Patrick Flesch, President and CEO of GFC. "We look forward to serving the business technology needs of the Milwaukee Bucks and applaud their strong commitment to community, connecting local businesses to Bucks fans."
About the Gordon Flesch Company
The Gordon Flesch Company is one of the largest independent providers of office technology solutions in the nation. Family-owned since 1956, the Gordon Flesch Company employs more than 650 people throughout 31 offices in the Midwest, with their corporate office in Madison, Wisconsin. They deliver unique business process expertise to solve challenging problems and achieve organizational goals. This includes integrating industry-leading software and hardware to build custom solutions that are supported by technical expertise, customer service and flexible, in-house financial services. Follow us on Twitter at @GordonFlesch.
--Milwaukee Bucks--