Gordon Flesch Company Once Again Selected as an ENX Magazine Elite Dealer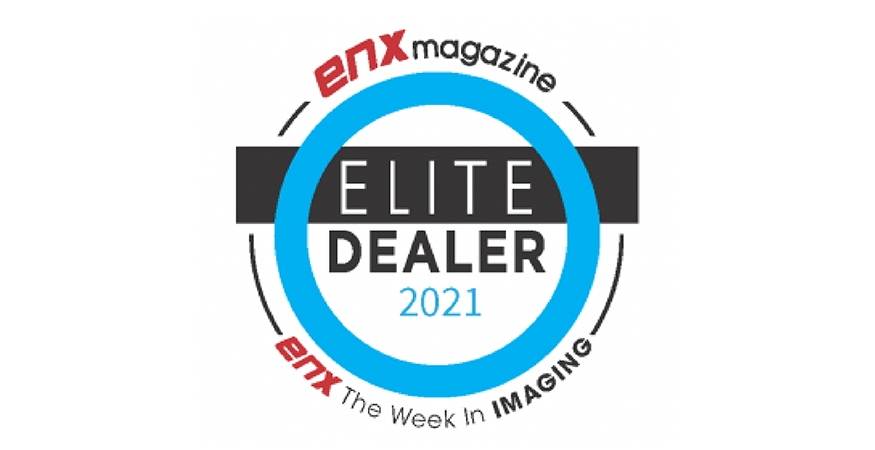 by Gordon Flesch Company, on 11/19/2021
ENX Magazine has honored the Gordon Flesch Company (GFC) as one of the nation's top office technology dealerships, naming the company an Elite Dealer for 2021. The award recognizes technology dealers that deliver added value to their clients in service, sales and support while also providing top-tier client satisfaction.
"Being named as an ENX Magazine Elite Dealer is a real honor, recognizing not only GFC's size and strength in the industry, but also our commitment to a superior customer experience," says Mark Flesch, Chief Operating Officer at GFC. "I am proud of everything our team has done to maintain our reputation and legacy."
ENX Magazine noted that the 2021 Elite Dealers were able to thrive and grow despite the ongoing effects of the pandemic and supply chain disruptions. "From withstanding a sharp downturn in copies printed to reconciling the challenges that stem from supply chain shortages, the dealer community continues to endure the most onerous of circumstances," says Erik Cagle, Editorial Director of ENX Magazine. "That has not deterred the Elite Dealer from its servant mission to provide clients equally tasked by the pandemic a partner that is attuned to their unique and ever-evolving needs."
The award reflects the Gordon Flesch Company's place as one of largest independent office technology dealerships in the United States. This year, Canon U.S.A. Inc. awarded the Gordon Flesch Company the "Top Dollar Volume Award," for the seventh consecutive year. GFC also increased sales by 4% year over year with new technology, flexible leasing options and a dedication to customer service.
Each year, ENX Magazine judges Elite Dealer applicants on several criteria, from technical service excellence to marketing proficiency, growth initiatives, technology leadership, industry accolades and philanthropy. A profile of Gordon Flesch Company will be featured in the December edition of ENX Magazine, available at enxmag.com.
About Gordon Flesch Company
The Gordon Flesch Company is one of the largest independent providers of office technology solutions in the nation. Family-owned since 1956, the Gordon Flesch Company employs more than 620 people throughout 31 offices in the Midwest, with their corporate office in Madison, Wisconsin. They deliver unique business process expertise to solve challenging problems and achieve organizational goals. This includes integrating industry-leading software and hardware to build custom solutions that are supported by technical expertise, customer service and flexible, in-house financial services. Follow us on Twitter at @GordonFlesch.
About ENX Magazine
ENX Magazine is a monthly publication dedicated to the office technology and document imaging industry since 1994. Now in its 27th year, ENX Magazine continues to deliver exclusive editorial coverage on market opportunities and issues, news and trends, company profiles, new products, and industry insights. With a monthly circulation of more than 25,000 hard copies, ENX Magazine serves as a leading integrated resource that brings together industry people, products, and business concepts and strategies for office technology industry professionals.
The magazine also publishes ENX The Week In Imaging, a weekly e-newsletter that provides news, profiles, technology and business updates, along with blogs from some of the industry's most prominent players.