Flesch Family Gift to the University of Wisconsin-Eau Claire will Help Fund Family Welcome Center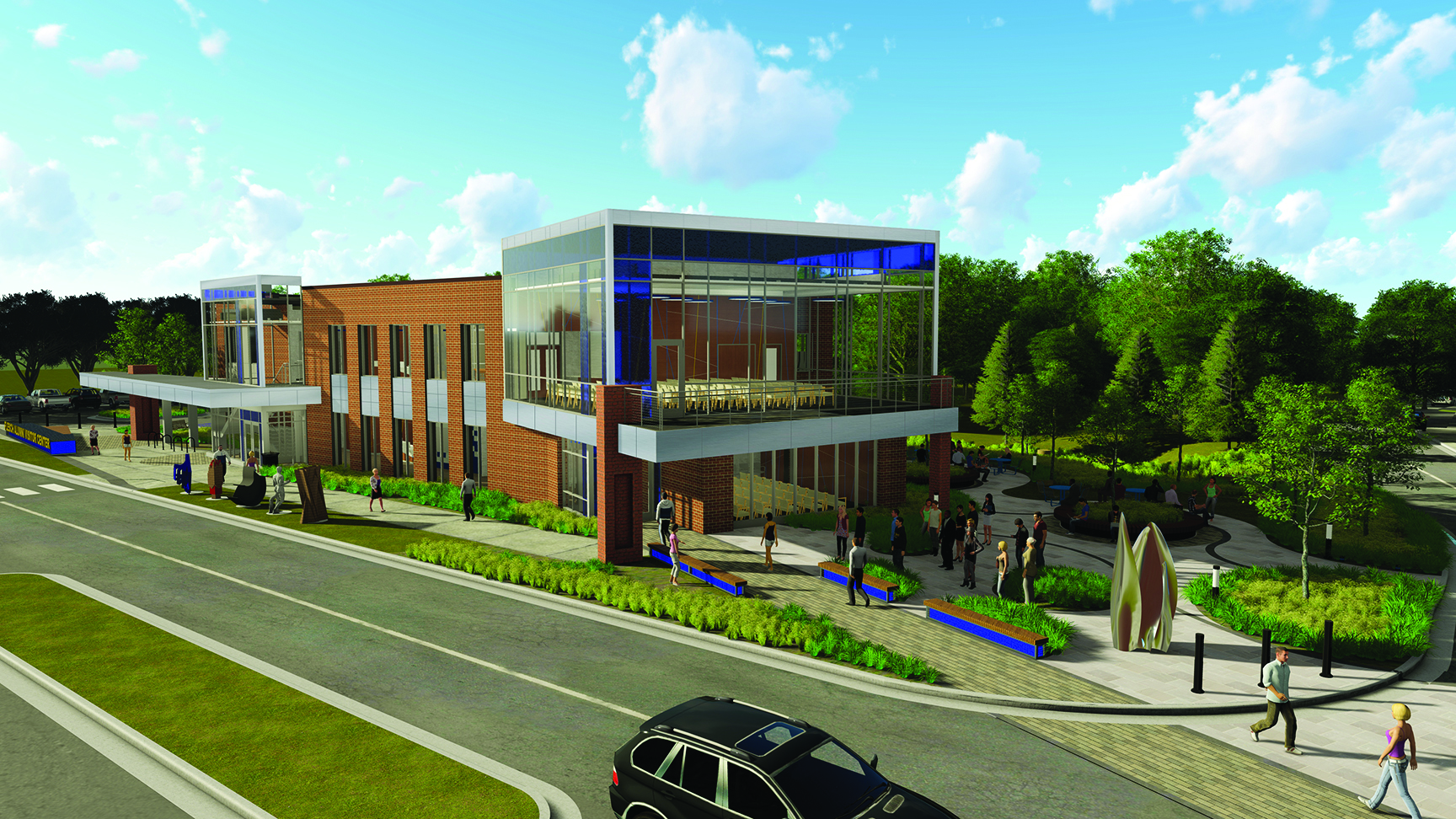 by Gordon Flesch Company, on 06/03/2019
MADISON, WI – Thanks to a generous donation from the Tom and Jeannie Flesch Family, the UW-Eau Claire campus will soon feature the all-new, state-of-the-art Flesch Family Welcome Center. The building will be the highlight of a new and transformed Garfield Avenue, enhancing the beauty of the lower campus along the Chippewa River.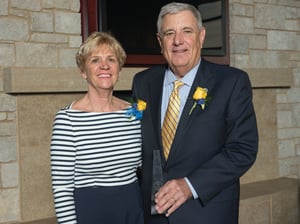 Tom and Jeannie Flesch met on the University of Wisconsin-Eau Claire campus in the early 1970s and have been longtime supporters of their alma mater. Examples of their support include endowing and supporting scholarships, supporting the Blugold Marching Band, and providing a major gift to help fund a new gateway to the campus. In addition to their financial contributions to the university, Tom and Jeannie both have served many years as members of the UW-Eau Claire Foundation board of directors and received the Lifetime Excellence alumni award in 2015 for their philanthropy and advocacy.
Jeannie '73, earned a degree in business education and Tom Flesch '74, graduated with a degree in business administration and economics before becoming Chief Executive Officer of the Gordon Flesch Company, one of the nation's largest independent office equipment companies. "Jeannie and I experienced some of the most meaningful and memorable moments of our lives at the University of Wisconsin-Eau Claire," says Tom Flesch. "Our goal is to help ensure that the next generation can have similarly rewarding and memorable experiences and begin their college careers with a great introduction to the campus."
The University of Wisconsin-Eau Claire has a reputation as "Wisconsin's most beautiful campus." As the lead donors for the Welcome Center project, Tom and Jeannie Flesch earned the naming rights to the project, which will help burnish the University's reputation. "The University of Wisconsin-Eau Claire has always been one of the most beautiful and charming places for students to learn and be inspired," says Jeannie Flesch. "But no University can be complacent or unchanged. We hope that the Flesch Family Welcome Center will help the University continue to move forward and inspire the next generation of young learners."
About The Gordon Flesch Company, Inc.
The Gordon Flesch Company is one of the largest independent providers of office technology solutions in the nation. GFC delivers unique business process expertise to solve challenging problems and help achieve organizational goals. This includes integrating industry-leading software and hardware to build custom solutions that are supported by technical expertise, customer service and flexible, in-house financial services. Follow us on Twitter at @GordonFlesch.
About the University of Wisconsin-Eau Claire
The University of Wisconsin-Eau Claire is consistently rated among the top 10 public Midwestern universities and recognized nationally for quality academics and high return on investment. Graduates include celebrated scholars and award winners, people who are passionate about their intellectual pursuits, critical thinkers and innovators deeply committed to interacting with and improving the world.