Family-Owned Business Ushers in Next Generation of Leaders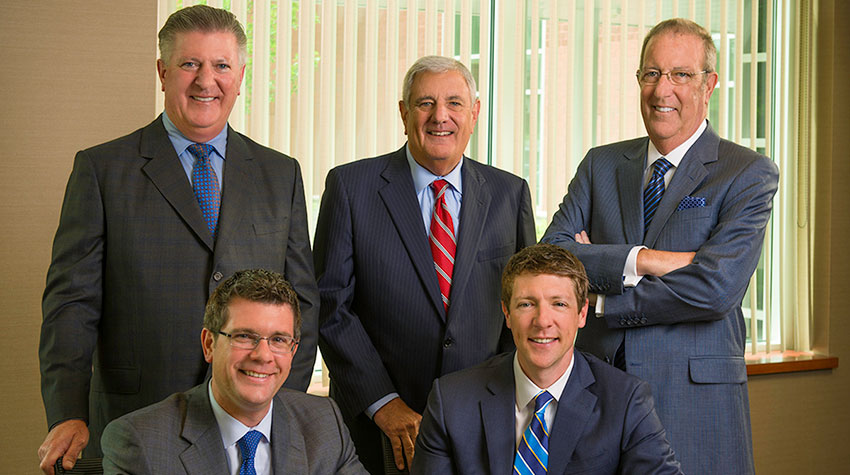 by Gordon Flesch Company, on 10/01/2015
Gordon Flesch borrowed $10,000 in 1956 to start the Gordon Flesch Company (GFC). Nearly 60 years later, the third generation of Flesch family members are stepping up to help lead one of the nation's largest privately held providers of business technology solutions.
Effective today, Patrick Flesch will become the Vice President of Sales – Western Region, covering the Appleton, Chicago and Madison offices, and Mark Flesch will become Vice President of Sales – Eastern Region, covering the Columbus, Indianapolis and Milwaukee areas.
The grandsons of founder Gordon Flesch, Patrick and Mark are no strangers to the GFC offices. The two men have worked their way up in the company, filling many roles over the years. Both spent time at the offices during summer breaks, filling orders and assisting with service calls. During college they worked as Sales Interns, making calls to generate leads for the sales team. After college, both men stepped away from the family business, working inside sales jobs at different Fortune 500 companies where they broadened their business knowledge and skillset.
Since returning to the company, Patrick and Mark have served as Account Executives, Sales Team Leaders and most recently as Sales Managers for two of GFC's largest branches. Both were able to travel around the Great Lakes region and work at different GFC offices in the last several years, enabling them to get a sense of GFC's relationships and market position in a changing technological landscape. Patrick and Mark have also learned from their family's participation in Loyola University Chicago's Family Business Center, a program where business-owning families learn from one another in order to grow and succeed at their own companies.
"Rapidly-changing technology has forced us to change how we do business at GFC and how we serve our customers. It's no longer about providing the right hardware and software: we have become early adopters of technology advancements in order to recommend integrated solutions that address our customers' ever-evolving needs and expectations," says Mark. "Our job at GFC is to discover trends before they become mainstream and then figure out how they will affect both our business and our customers' businesses."
In a time where technology and increased competition are constantly forcing companies to look farther ahead for new solutions, GFC's unique commitment to their employees and local community remains strong.
"Our company will continue to give back – healthy communities are the foundation of growing companies. GFC's business is rooted in decades of service and support and that is not going to change," says Patrick. "At the same time, we plan to be aware of new advancements, engage with our customers and remain forward-thinking in all aspects of our business. This is important to help our organization, our employees and our communities to succeed and grow in the future."
Patrick and Mark are very much looking forward to working with GFC's leadership team and bringing new ideas to the organization, a prospect President and CEO Tom Flesch embraces. "This is a transformative time, both for our company and the industry," said Tom Flesch. "With Patrick and Mark stepping up to help lead us into the future, I am confident that we will continue to thrive for many years – and many generations – to come." For more information about the Gordon Flesch Company, please visit www.gflesch.com.
About The Gordon Flesch Company
The Gordon Flesch Company is one of the largest independent providers of office technology solutions in the nation. Family-owned since 1956, the Gordon Flesch Company employs more than 600 people throughout 23 offices in the Midwest with their corporate office in Madison, Wisconsin. They deliver unique business process expertise to solve challenging problems and help achieve organizational goals. This includes integrating industry-leading software and hardware to build custom solutions that are supported by technical expertise, customer service, and flexible, inhouse financial services.