The Gordon Flesch Company Recognized Among Elite 150 in 2019 CRN MSP 500 List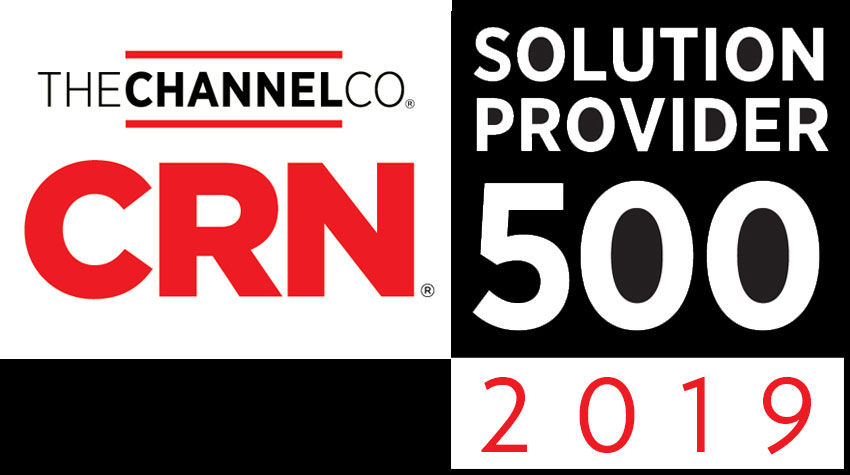 by Gordon Flesch Company, on 02/28/2019
The Gordon Flesch Company, a leading technology solutions provider, including cloud, cybersecurity and Managed IT services, today announced that CRN, a brand of The Channel Company, has named the Gordon Flesch Company to its 2019 Managed Service Provider (MSP) 500 list in the Elite 150 category.
This annual list recognizes North American solution providers with innovative approaches to managed services. These services help customers improve operational efficiencies, maximize return on IT investments, and help them navigate the complexities of IT solutions. "Being named an Elite 150 managed services provider by CRN is a huge honor and a validation of our Managed IT strategy," said Jeff Dotzler, Vice President of GFConsulting. "Since launching the GFConsulting Group in 2015, we have focused on delivering a better customer experience by partnering with small to medium-sized businesses to help them get the most out of their technology investments."
The MSP Elite 150 have an extensive managed services footprint, including on-premises and off-premises capabilities, weighted toward midmarket and enterprise customers. CRN's MSP 500 list identifies the most groundbreaking managed service organizations, with advanced solutions that have endless potential for growth.
This annual list is divided into three categories: the MSP Pioneer 250, recognizing companies with business models weighted toward managed services and largely focused on the SMB market; the MSP Elite 150, recognizing large, data center-focused MSPs with a strong mix of on-premises and off-premises services; and the Managed Security 100, recognizing MSPs focused primarily on off-premises, cloud-based security services.
The Gordon Flesch Company's Managed IT services have delivered record growth in 2018 as the company has aggressively expanding its Managed IT services, especially in the area of cybersecurity. A new Managed IT sales team is headed by Chera Pupi, a veteran managed IT services sales expert, recently named to The Cannata Report's 2018 Young Influencer List.
"Capable MSPs enable companies to take their cloud computing to the next level, streamline spending, effectively allocate limited resources and navigate the vast field of available technologies," said Bob Skelley, CEO of The Channel Company. "The companies on CRN's 2019 MSP 500 list stand out for their innovative services, excellence in adapting to customers' changing needs and demonstrated ability to help businesses get the most out of their IT investments."
The MSP500 list will be featured in the February 2019 issue of CRN and online at www.CRN.com/msp500.
About The Gordon Flesch Company
The Gordon Flesch Company is one of the largest independent providers of office technology solutions in the nation. Family-owned since 1956, the Gordon Flesch Company employs more than 600 people throughout 23 offices in the Midwest, with their corporate office in Madison, Wisconsin. GFC delivers unique business process expertise to solve challenging problems and help achieve organizational goals. This includes integrating industry-leading software and hardware to build custom solutions that are supported by technical expertise, customer service and flexible, in-house financial services. Follow us on Twitter at @GordonFlesch.
About The Channel Company
The Channel Company enables breakthrough IT channel performance with our dominant media, engaging events, expert consulting and education and innovative marketing services and platforms. As the channel catalyst, we connect and empower technology suppliers, solution providers and end users. Backed by more than 30 years of unequalled channel experience, we draw from our deep knowledge to envision innovative new solutions for ever-evolving challenges in the technology marketplace. www.thechannelco.com