The Gordon Flesch Company Expands Cybersecurity Marketing and Sales Efforts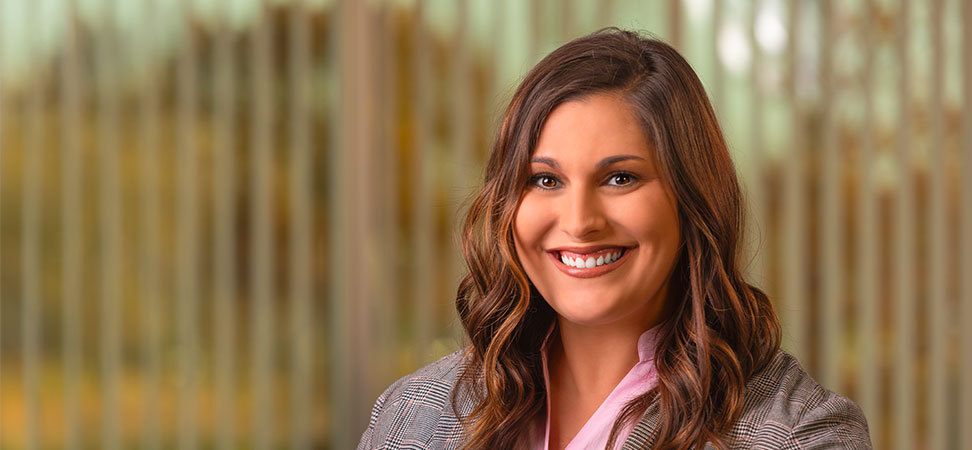 by Gordon Flesch Company, on 11/20/2018
The Fast-Growing GFConsulting Group Welcomes Managed IT Services Sales Expert Chera Pupi.
Madison, WI November 20, 2018 The Gordon Flesch Company is one of the largest independent providers of office technology solutions in the nation and is now aggressively expanding its fast-growing Managed IT offerings, especially in the area of cybersecuity. To support these efforts, the company recently hired Chera Pupi, a veteran managed IT services sales expert, recently named to The Cannata Report's 2018 Young Influencer List.
Ms. Pupi has a deep and varied background leading strategic efforts in cybersecurity and technology, most recently at Continuum, where she managed strategic partnerships, drove sales and marketing efforts, and was one of the organization's top sales performers. The addition of Pupi to the GFConsulting team brings new leadership and expertise to the company's fast-growing cybersecurity services.
Prior to joining GFC, Ms. Pupi helped Continuum and its partners improve sales performance through cybersecurity and sales training, new product launches, and the development of collaborative action plans. Ms. Pupi is now leading the GFConsulting Group's cybersecurity sales efforts, including the development of a dedicated sales team. "We are very excited about the addition of Chera Pupi to our team," says Jeff Dotzler, Vice President of the GFConsulting Group. "The GFConsulting Group's commitment and focus is on growth, and Chera has the experience to not just ensure we meet our customers' needs, but to help them achieve their business goals and remain satisfied and loyal GFC Managed IT customers."
"The Gordon Flesch Company has an excellent reputation in our industry, which is why I am thrilled to be joining the GFConsulting team," says Chera Pupi, Managed IT Sales Manager for GFConsulting. "The team here has already built a solid foundation, which is a huge asset as we build up and expand our sales efforts and launch new initiatives."
More information on GFConsulting's services and executive team can be found at www.gflesch.com
About The Gordon Flesch Company
The Gordon Flesch Company is one of the largest independent providers of office technology solutions in the nation. Family-owned since 1956, the Gordon Flesch Company employs more than 600 people throughout 23 offices in the Midwest, with their corporate office in Madison, Wisconsin. GFC delivers unique business process expertise to solve challenging problems and help achieve organizational goals. This includes integrating industry-leading software and hardware to build custom solutions that are supported by technical expertise, customer service and flexible, in-house financial services.
About GFConsulting Services
Gordon Flesch Company has built an impressive portfolio of people, products and processes that help improve business efficiencies. GFConsulting is a team of experienced consultants working closely with our clients to solve broken processes and technical challenges that keep them from accomplishing their goals.
Follow us on Twitter at @GordonFlesch.