The Gordon Flesch Company Recognized Among Elite 150 in 2020 CRN MSP 500 List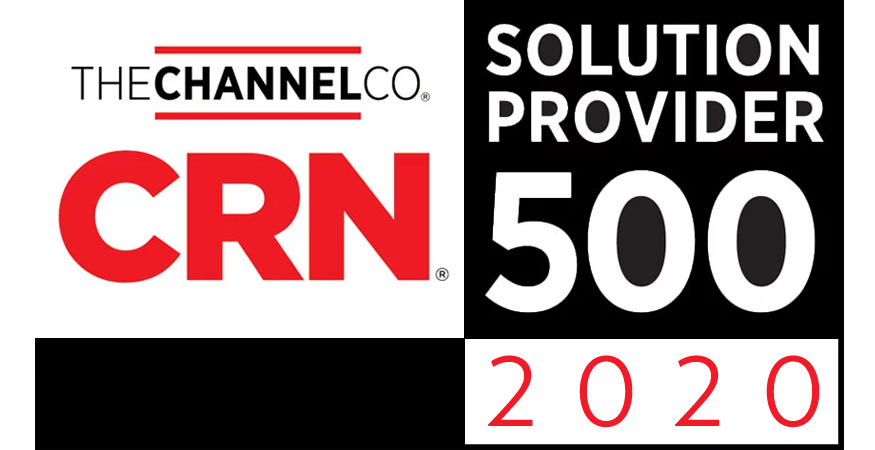 by Gordon Flesch Company, on 02/21/2020
Newly Acquired Managed Service Provider Information Technology Professionals (ITP) Also Features Prominently on the Prestigious List
MADISON, WI - The Gordon Flesch Company (GFC), a leading technology solutions provider, including cloud, cyber security and managed IT services, today announced that CRN, a brand of The Channel Company, has named the Gordon Flesch Company to its 2020 Managed Service Provider (MSP) 500 list in the Elite 150 category. Information Technology Professionals (ITP), which GFC acquired this week, also made the MSP 500 List in the Pioneer 250 Category.
This annual list recognizes North American solution providers with innovative approaches to managed services. These services help customers improve operational efficiencies, maximize return on IT investments, and help them navigate the complexities of IT solutions.
As this ranking demonstrates, GFC and ITP are among the largest and most successful Managed IT providers in the Midwest, and the combination of the two will be a great benefit to customers of both organizations. "To be included once again on the Elite 150 managed services provider list by CRN is a validation of GFConsulting Group's service model," said Jeff Dotzler, Vice President of GFConsulting. "With the acquisition of ITP, we expect to see even more explosive growth as we now have the combined resources and experience of our two companies."
"We're honored to be named to CRN's MSP 500 List for the third time," says Paul Hager, Director of Solutions for GFCconsulting. "Our team is constantly focused on delivering creative, forward-thinking solutions for our clients. Teaming up with GFConsulting will amplify our ability to provide best-in-class service."
The MSP Elite 150 have an extensive managed services footprint, including on-premises and off-premises capabilities, weighted toward midmarket and enterprise customers. CRN's MSP 500 list identifies the most groundbreaking managed service organizations, with advanced solutions that have endless potential for growth.
CRN's MSP 500 list identifies the most groundbreaking managed service organizations, with advanced solutions that have endless potential for growth. This annual list is divided into three categories: the MSP Pioneer 250, recognizing companies with business models weighted toward managed services and largely focused on the SMB market; the MSP Elite 150, recognizing large, data center-focused MSPs with a strong mix of on-premises and off-premises services; and the Managed Security 100, recognizing MSPs focused primarily on off-premises, cloud-based security services.
"MSPs are the critical bridge for customers looking to assess, implement and migrate their IT and cloud solutions to drive efficiencies, lower costs, and secure your environment," said Bob Skelley, CEO of The Channel Company. "On behalf of our team at The Channel Company, I want to congratulate the accomplished companies on CRN's 2020 MSP 500 list and thank them for their commitment to finding innovative solutions that move the IT channel forward."
The MSP500 list will be featured in the February 2020 issue of CRN and online at www.CRN.com/msp500.
About The Gordon Flesch Company
The Gordon Flesch Company is one of the largest independent providers of office technology solutions in the nation. Family-owned since 1956, the Gordon Flesch Company employs more than 600 people throughout 23 offices in the Midwest, with their corporate office in Madison, Wisconsin. GFC delivers unique business process expertise to solve challenging problems and help achieve organizational goals. This includes integrating industry-leading software and hardware to build custom solutions that are supported by technical expertise, customer service and flexible, in-house financial services. Follow us on Twitter at @GordonFlesch.
About The Channel Company
The Channel Company enables breakthrough IT channel performance with our dominant media, engaging events, expert consulting and education and innovative marketing services and platforms. As the channel catalyst, we connect and empower technology suppliers, solution providers and end users. Backed by more than 30 years of unequalled channel experience, we draw from our deep knowledge to envision innovative new solutions for ever-evolving challenges in the technology marketplace. www.thechannelco.com