We get it. Most people don't think too much about office printers — until you're up against a major deadline and can't get an important document printed. An office printer or multi-function product (MFP) should be powerful and reliable — but not much else.
But the fact is that you can and should expect more from an office printer or MFP. If you know what to look for, a modern office printer can help you be more productive, improve your office workflows and even help secure your digital assets from hackers and corporate espionage. Some of the newest machines even have features that might surprise you.
With so many features to choose from — and individual machines with almost any possible combination of those features available — picking the right printer can be tough. What's the right choice for your next printer?
Let's take a look at what's new for printers in 2019. However, we'll ignore stats that talk about speed or paper handing and focus on the new, next-generation capabilities that can make a printer a more powerful and potent part of your office arsenal.
Not the Same Old Office Printer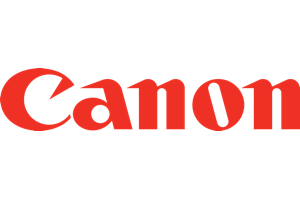 Office printers are usually seen as the end of an office workflow. That is, when you've done everything you need to do to finish a project, you hit print — once you pick it up off the printer, your job is done.
The newest generation of Canon printers includes improved functions and features for inputting data into your workflows. This way, the printer becomes an integral part of any project from start to finish.
This includes improved optical character recognition (OCR) accuracy so that when working from scanned and digitized information, you have the most accurate data possible.
And, because more and more companies create, collaborate, and share documents online, new printers need to seamlessly connect and integrate with Cloud services. Canon's new office machines make it possible to print from cloud services with functions like Print from Cloud as well as scan into cloud services like Box and Google Drive. The Central Department Management and Reporting tool helps keep track of work product no matter where it is stored. In fact, Canon's entire managed print software solution, uniFLOW Online, is Cloud-based, meaning you no longer need to purchase and manage server hardware to have advanced print services across your printer fleet.
Is Your Printer a Security Risk?
We've been saying for a long time that unsecured printers are a major security risk, and organizations are getting serious about ensuring those risks are minimized. Some new features and enhancements include Security Information and Event Management (SIEM) tools built into the printers.
That means your IT team can collect and analyze machine data from across a company's IT environment to provide real-time indicators of potential security violations. In other words, your printer is now an active part of your security monitoring system. Canon's newest generation of machines also automates the updating of certificates and other important software to reduce administrator workload, especially in large-scale fleet environments.
Alexa, Print My Documents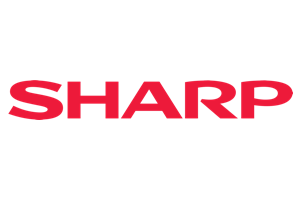 The newest generation of printers from Sharp adds new features for conversational artificial intelligence (AI), Cloud integration and security enhancements. The new MFP Voice feature, powered by Amazon Alexa, makes it possible to talk to your printer to have jobs printed, rerouted or modified without having to manually make changes from your computer. To get an idea of how Alexa for Business works, check out their video.
Like the newest Canon machines, Sharp's color models are also designed to integrate with today's complex network environments and offer quick-access Cloud services that include Box and Dropbox. Additionally, Sharp's new Application Portal, available this spring, will allow administrators to add new applications and update existing ones from the printer's touchscreen.
Additionally, the new color Advanced and Essentials Series delivers security features, including firmware attack prevention and a self-recovery capability which can identify a malicious intrusion and restore the machine firmware to its original state. A new whitelisting feature also helps protect the machine's file system from unauthorized access.
What Office Printer Is Right for You?
While printers aren't the sexiest machines in most offices, you can see that they do have a lot to offer and shouldn't be ignored. In addition to enhanced cybersecurity capabilities, they will certainly help keep an office productive, and integration with the Cloud and AI-based tools means that you can start looking for new, more productive ways to use your printers and multifunction machines. The printer is no longer the tail end of your workflow, but a vital piece of every stage of your work day.
If you have questions about how these new features and functions can help your office improve productivity, cybersecurity and workflows, talk to the managed printer experts at the Gordon Flesch Company for a free consultation.