Shine a Light on Shadow IT
Are Employees Posing Your Greatest Security Risk?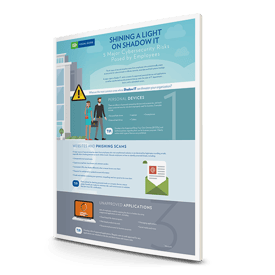 Shadow IT — your employees' unapproved personal devices and applications, as well as unauthorized security protocols — often goes undetected by IT departments, yet pose some of the greatest risks of data breaches or ransomware.
Learn more by downloading this visual guide.