The Cybersecurity Handbook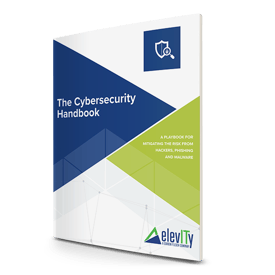 Computer hacks have been a problem since the early days of the internet, and cybercriminals are becoming more sophisticated and brazen in their attacks with each passing day.
Our Cybersecurity Handbook shares about those early days of cybercrime and how it's evolved over time. It also outlines a simple-yet-effective set of cybersecurity practices and security controls that support the five risk management functions:
Identify
Protect
Detect
Respond
Recover
Use this valuable resource to learn about what your company can do to combat cybercrime, along with two real-life stories of companies that faced cyberattacks and experienced two very different outcomes.