Elevity Approach To Layered Security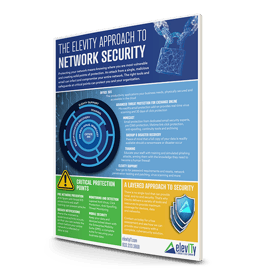 Life would be so much simpler if one tool ensured total end-to-end security of our technology. Not one vendor or solution is the magic pill that prevents all threats. Follow this infographic to see critical points of protection, and the tools at each point to properly protect your environment.
Download the Elevity Approach to Layered Security to get a deep look into comprehensive security for your devices and network.