The Beginner's Guide to Managed Print Services
Your printers could be costing you too much time and money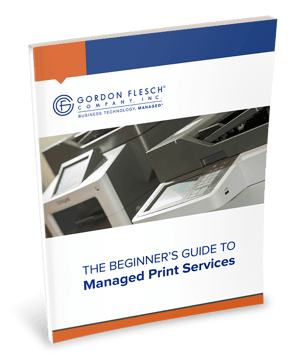 Printers and printing are typically considered office fundamentals – the proverbial cost of doing business. But can you afford to pay the price in:
Reams of wasted paper in the recycling bin
An inefficient -- or non-existent -- strategic supply management process
Underutilized or inefficient printers
Black and white documents that are printed in color
Managed Print Services is a set of services that address these and related issues to improve workflow and office efficiencies – saving you time, money and frustration.
In the Beginner's Guide to Managed Print Services, you'll get a solid overview of what a managed print program is, how it works, and what you can expect of a program. Complete the form to download your free copy of this valuable resource now.