Is your business among the majority when it comes to allowing employees to work remotely? It's estimated that 70% of the global workforce works away from the office at least once a week. In the U.S., that number is slightly lower, but expected to reach 50% by 2020 and continue growing.
Having at least some remote employees is the norm, and it comes with challenges and rewards. Ensuring those workers can reliably stay connected and productive requires additional tools and resources, but research shows that the benefits of remote employees far outweigh the potential added expense and effort to make it happen.
Here are seven areas you'll want to make sure are covered along with suggested apps and technology tips that can set you and your remote employees up for success.
1. Quick Collaboration
Sometimes remote workers can feel isolated from other employees or feel like they're missing out on office

conversations — both personal and professional. Setting up a chat tool is a quick and easy way for your workforce to stay engaged, maintain a vibrant culture and encourage collaboration without flooding everyone's email inbox.
Slack is among the best chat apps that allows teams to set up dedicated channels for conversations between teams or connect individually through instant messaging. It also integrates with many other online platforms and allows users to upload files, images, gifs and more. Users can be tagged and notifications can be set up in the event someone isn't available. Plus, it's intuitive and easy to use. Other popular collaboration tools include Flowdock and HipChat.
2. Project Management

Managing tasks is made easier with a project management solution. A basic app that can help you organize all those tasks is Basecamp. This product has been around for a long time and used to be free, but now only teachers and students have free access. It's still a viable option for assigning tasks, keeping track of projects, uploading files and other project management duties.
Many businesses prefer Podio, which allows for more customization. Another option is Asana which is more structured and focuses on workflow management. You can try a free trial of any of these options to get a feel for how they work and determine which tier will best suit your company moving forward.
A more robust option for organizations that are highly project-focused is JIRA. The Cloud-based technology helps teams plan weekly sprints to keep projects on task and on time, adopting many of the agile methodologies used by software developers and manufacturers. If you're not ready to go all out with JIRA, another cost-effective option to get started with is Trello, which is owned by the same parent company, Atlassian.
3. Meetings on the Go

While some would argue that workplaces need far fewer meetings, they're still an integral part of doing business for most companies. When remote employees can't be there in person, having a reliable technology solution is the second best option.
One effective app is Zoom, which allows users to video conference, share screens and interact using a simple web cam. Multiple users can participate at the same time, unlike some alternatives which limit the number of participants. Other meeting apps to consider include GoToMeeting or Google Hangouts, although the app is rumored to be phased out in 2020.
4. Data Storage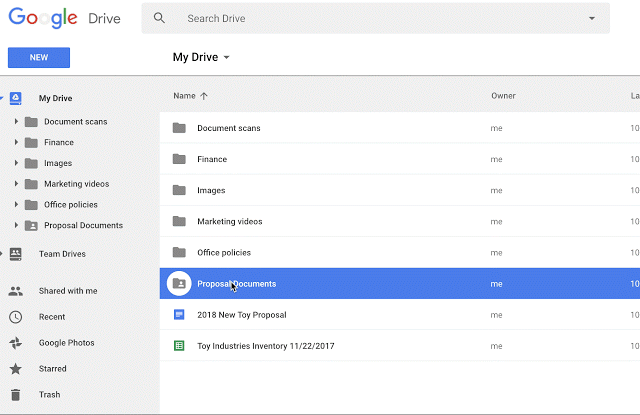 There are many popular file sharing software apps used by businesses. Depending on the scale of your data and documentation, Google Drive may be able to meet your needs. Arguably the most widely used, it allows you to create, organize, store and share documents, spreadsheets, presentations, images and more using a Google account. For PC users, OneDrive is another popular choice since it's already included with the Microsoft suite of services.
For companies that have vast amounts of data, struggle to streamline processes and workflows, or have added recordkeeping compliance requirements, a more robust Enterprise Content Management (ECM) system may be more suitable.
5. Time to Move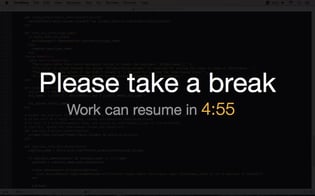 While working from home has many benefits for the employer and employee alike, many remote workers have experienced the challenge of remaining physically active during the day. This is especially true when the commute consists of walking from a bedroom to a home office, with the occasional trip to refill coffee and take a bathroom break.
An app like Take a Break Please can remind you to get up and move throughout the day. Wearable fitness trackers like Fitbit will even vibrate 10 minutes before the end of the hour if you haven't walked at least 250 steps. Other ways to encourage wellness include standing desks and walking phone meetings. Many of these options are worth promoting since wellness initiatives are becoming an increasing priority in the battle to keep healthcare costs at bay.
6. Secure Devices and Applications
To use all these applications, remote employees need reliable devices that are secure and will run efficiently. Depending on whether your office runs on PC or Mac can help determine the right direction to go, but knowing if a laptop, tablet, smartphone or all the above are required will depend heavily on the work being done.
It's best to consult with the individual employee regarding their preferences in addition to an IT professional to determine any hardware needs and to ensure that those devices and any applications are properly installed, accounted for and receive necessary updates as time goes by to mitigate any cyber risks.
Related: Are Employees Posing Security Risks by Using Unauthorized Devices and Applications?
7. Mobile Hotspot/Internet Connection
Of course, the number one requirement for any remote employee is a reliable and secure internet connection. Many devices are available to aid workers, some with better results than others. For those who live in rural areas, the only option may be a satellite network, which can be spotty in inclement weather or crawl to a snail's pace during peak hours. If remote employees don't have access to high-speed internet via a traditional internet provider, they may need to rely on a mobile hotspot through a cell carrier, so a plan with unlimited data practically becomes a necessity.
Attracting and retaining skilled workers across multiple industries may require a shift in traditional employment models and will most likely need to include provisions for remote employees. With all those interconnected devices, platforms and individual users, one of the top considerations needs to be security, so check out our cybersecurity tips for employees below. At the Gordon Flesch Company, we can help you develop a strategy for deploying a mobile workforce and overcome the many challenges with a Managed IT solution, so reach out to us today.